George Brennan, MD, FACS
Cosmetic Surgeon & Medical Spa located in Newport Beach, CA
"Best cosmetic surgeon in Newport Beach, CA. "
"I have had laser hair removal done at different offices, but this was by far my favorite."
"Face lift plastic surgery perfection with Dr. Brennan, I couldn't be happier."
"I highly recommend Dr. Brennan and his nice staff. The best cosmetic surgery office."
"Dr. Brennan is just awesome! His work is amazing."
"I'm very happy with the results that I received from Dr. Brennan!"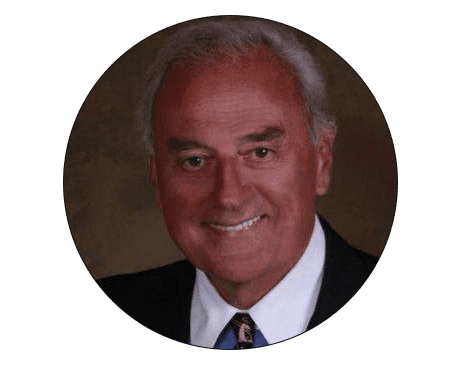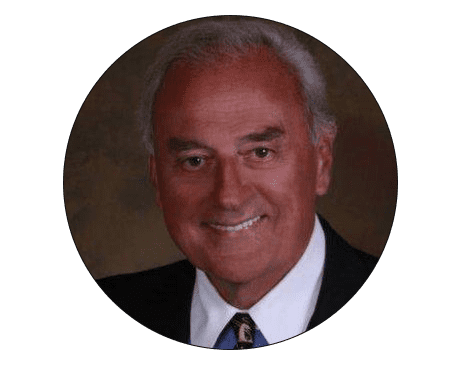 About Dr. George Brennan
Dr. George Brennan, MD, FACS, is a highly sought-after cosmetic surgeon serving men and women in the Newport Beach, California, area. At his medical spa, his passion for cosmetic surgery is evident in everything he does to help his patients look and feel their very best. Dr. Brennan began his medical journey at Wayne State University in Detroit and the University of Michigan in Ann Arbor. He refined his skills through an internship at Santa Monica Hospital in California and completed his residency at UCLA Medical Center.
Through his cosmetic surgery practice, Dr. Brennan is honored to assist patients in their journey toward their highest aesthetic potential. He combines an excellent medical education and expansive experience with a dedication to remaining at the forefront of advancements in cosmetic surgery tools and techniques.
Dr. Brennan offers a variety of procedures, including eyelid surgery, hair transplant, chest wrinkles, breast augmentation, rhinoplasty, skin rejuvenation, and Botox®. Procedures are completed in a warm and welcoming environment, and surgical care is delivered in a setting that exceeds industry standards. He goes to great lengths to ensure that the equipment and treatment platforms used in his practice represent the very best technology.
Cosmetic surgery requires as much of an artistic flair as it does technical proficiency, and this is an area where Dr. Brennan excels. He has the rare ability to examine your bone structure, features, and facial symmetry to determine the exact procedures and approaches that help you reach or exceed your aesthetic goals. That same attention to detail goes into his body work.
If you've been considering cosmetic surgery or treatments and are ready to take the first step, schedule a consultation with Dr. Brennan. You can set up your visit using the online scheduling tool or by calling the office today.
A World Class Newport Beach Cosmetic Surgeon with Proven Results
Now located in Orange County, California, Dr. Brennan started his journey to being a world renowned Cosmetic/Aesthetic Surgeon by attending Wayne State University at the University of Michigan. He then did his internship at Santa Monica Hospital. He completed his residency at UCLA followed by a one year fellowship. He is triple board certified by the American Board of Otolaryngology, The American Board of Facial Plastic Surgery, and The American Board of Cosmetic Surgery. 
Dr. Brennan has emerged as a leader in the field including membership in AAFPRS, CACS, AACS, CSFPS. He has served on the board of directors of all of these organizations and was the President of the AACS, AAFPRS and the CSFPS. He is also a founder of the Foundation of Facial Plastic Surgery and the founder of the Foundation for Cosmetic Surgery. 
Dr. Brennan is the author of the textbook "Facial Aesthetic Surgery" as a teacher in the field of Cosmetic Surgery. Dr. Brennan has conducted Fellowships, training other doctors for the AACS and the AAFPRS. He has lectured extensively in this and other countries. He has conducted an annual meeting on the latest advances of cosmetic surgery for many years teaching literally thousands of doctors in the USA and other countries. 
Cosmetic Surgery in Newport Beach, Orange County California 
Dr. Brennan opened his own practice in Newport Beach, Orange County, California. Dr. Brennan's practice had always been exclusively in Cosmetic Surgery. This is the only totally happy field of medicine where otherwise normal patients are operated on to create great beauty and maintain a youthful appearance. Dr. Brennan's philosophy is to create "happy patients". This goal is accomplished through procedures of facial contouring, rhinoplasty, treating the aging face and neck, hair restoration, breast surgery, and body contouring. 
Newport Beach Med Spa 
Dr. Brennan also has a medical spa located in Newport Beach, Orange County, which offers a variety of non-surgical treatments. Some of the services available at Newport Med Spa are Newport Skin Care, which is a prescription strength, patient applied skin care that was formulated by Dr. Brennan. The Orange County Med Spa also offers Botox and other toxins to relax overactive facial muscles. Injectable fillers like Juvederm or Restylane are commonly used. Micro needling with PRP is also offered. Threading procedures are also on the menu. Skin rejuvenation using a variety of chemicals and energy based modalities to restore youthful skin. The Med Spa also offers a variety of laser therapy and Sclerotherapy. 
The Consultation 
The goal of a consultation is to evaluate the patient's concerns and to educate patients about the options they have to achieve that goal of improving their appearance. Dr. Brennan's bedside manner is exceptional. His approach is "Designer Surgery" addressing the specific patient's conditions (not one size fits all) to achieve the best possible result. During the consultation, the surgery, recovery, recuperation and possible complications are thoroughly discussed. 
Accredited Outpatient Facility 
Dr. Brennan and his practice of Cosmetic Surgery in Newport Beach, Orange County, is dedicated to the finest results with minimal down time. The surgery is performed in a fully accredited outpatient facility. Very light, safe anesthesia is administered by certified personnel. The credo at the outpatient facility is patient safety and satisfaction. The patient reviews are historically off the charts. 
The Cosmetic Procedures Offered at Dr. Brennan's Newport Beach facility 
Receding hairlines, thinning hair, and baldness can be psychologically devastating to both men and women. Neograft is a safe, simple, non-surgical procedure that works wonders in hair restoration. This is an office procedure with no scar and minimal discomfort. 
Dr. Brennan has a long history in hair restoration and has designed instruments for this procedure. He was also the first to introduce the JURI hair flap to this country. He also designed the hair lowering procedure. 
Dr. Brennan's approach to restoring a youthful appearance is based conceptually on three factors. One is to reverse signs of aging which will respond only to surgery. Two is to use Botox to relax overactive muscles. And three is skin rejuvenation which reverses sun damage, pigmented skin and lined skin. He employs a very thorough approach beginning with the facial bones, the facial muscles, the facial fat and the excess skin. 
Dr. Brennan designed the hair sparing (no hair loss) procedure which results in a very natural appearance without tell tale signs. If you can spot a facelift it is not a good one. 
Dr. Brennan introduced the "Coronal Brow Lift" and also invented the "Smart Hand Technique" for brow repositioning and designed the non-endoscopic brow repositioning procedure and instrumentation. 
Rhinoplasty/Septoplasty – Nasal surgery is performed for function, shape or both. This is a very short, safe and predictably successful procedure. If a patient is having trouble breathing it is likely caused by a deviated septum. The septum is the wall inside the nose that divides the nose into two air chambers. It is normally straight and in midline. If it becomes misaligned, causing a crooked wall, known as a deviated septum, it can cause severe obstructed nasal breathing. Dr. Brennan uses a conservation technique to realign the septum. (a procedure that he designed). Another common cause for nasal obstruction is enlarged turbinates. Another procedure that Dr. Brennan designed is a Conservation Turbinate Reduction. 
Dr. Brennan introduced the closed – "Open" technique to change the shape of the nose. This procedure illuminates outside incisions and visible scars. He designed a nasal suction device that is used during surgery that illuminates the need for any nasal packing. Rhinoplasty is performed to create a straight, defined, more attractive nasal appearance. 
Bones create beauty. If we look at any handsome or beautiful face, invariably we see a well defined, strong bony framework. Patients who did not inherit this natural beauty are excellent candidates for a variety of facial implants which were designed by Dr. Brennan. These implants are placed surgically through tiny inconspicuous incisions. The implants are permanent and safe. Implants can create remarkable improvement in facial skeletal framework to create beauty. 
Full well defined lips are a cardinal feature of facial beauty especially in women. Many people are born with natural beautiful lips but oftentimes people don't inherit well defined lips. Dr. Brennan designed an upper and lower direct lip enhancement procedure. This is a very safe and simple procedure that can be performed in an office setting under local anesthesia. This procedure defines the "cupid's bow" of the upper lip and a better defined lower lip. This procedure is oftentimes combined with indictable fillers to create a more voluptuous appearance. 
Part of the aging process often occurs in the décolleté – the V in the upper part of the chest. This very often occurs in conjunction with signs of aging lower neck. Face and neck rejuvenation is easily accomplished but the aging upper chest needs to be addressed separately to achieve a harmonious result. When a patient has an aging chest, whether it is due to excess skin or sun damage, they become an excellent candidate for the upper chest lift. This is a procedure that Dr. Brennan designed that gives remarkable results with inconspicuous incisions. 
Breast Surgery
Women may elect to have breast surgery for three different conditions. One is to enlarge or enhance the size of the breast. Two is to lift a sagging breast. And three is to reduce an excessively large breast. 
Breast Augmentation is performed by inserting a breast implant through a very safe, simple procedure. Women with small breasts are very self conscious and get tremendous satisfaction from having breast enhancement surgery. Various options are given to the patient during the consultation so that the patient, not Dr. Brennan, makes the decisions regarding the size, the placement, the type and the incision. 
Breast Lift. Women whose breasts droop which commonly happens after pregnancy can improve the position of the breast performing a Mastopexy or breast lift. This is a minimally invasive procedure that can literally be performed under local anesthesia. This does require a circle incision around the areola and an incision on the lower half of the breast which is known as the "lollipop" procedure. This incision may be visible temporally but usually heals in an inconspicuous manner and patients are extremely pleased with the result. 
Women who have excessively large breasts respond well to breast reduction designed to reduce the size of the breast. Because the breast is primarily fatty tissue, the safe, simple procedure is a liposuction reduction which is performed through a tiny incision. This simple procedure significantly reduces the potential for severe complications using the Open technique. Oftentimes one breast is naturally larger than the other and this technique is an excellent way to compensate for the difference in size to not only reduce the size of the breast but to create symmetry. 
Sometimes men develop excessively large breasts called Gynecomastia which means female breasts. Understandably this is a condition with tremendous physiological repercussions. Most men with this condition respond to the minimally invasive technique that is used in women, Occasionally a small incision may be necessary to remove some glandular tissue. This is a tremendously gratifying procedure both for the patient and doctor. 
Body Contouring 
Body Contouring is either enhancing muscle framework with implants or eliminating undesirable fatty deposits through Liposuction.  Body contouring is made up of both closed body surgery and open body surgery.
The body is a muscle framework that's covered by skin and in between the skin and muscle there is a layer of fatty tissue. Sometimes there is excess skin and an abundance of fatty tissue. In our society there is an emphasis on fitness and both men and women strive to have as sculptured a body as possible. Sometimes in spite of diet and exercise, patients have excess skin and fat deposits. Body contouring can be accomplished to tighten excess skin and fat. This can be performed through a "Closed Technique" known as Lipo Sculpting. Liposuction is performed through tiny invisible incisions where the excess fat is mobilized and suctioned away to eliminate the fatty deposit between the skin and the muscle framework. This procedure can be performed on any part of the body including the neck, face, arms, back, waist, belly, thighs, legs and cankles. The Brazilian Butt Lift (BBL) is a procedure that continues to grow in popularity and is the epitome of body sculpting where fat is removed from other parts of the body such as the belly, waist or back and transferred to the buttock region creating a more desirable contour and lifting of the buttocks. 
Some patients develop excess skin in various parts of the body. This is very common in women after pregnancy and is especially common after significant weight loss. Excess skin of the body can be removed by performing Open Surgery which requires incisions that are strategically placed so they heal inconspicuously. This is a major factor in facial rejuvenation but is commonly used to perform arm lifts, tummy tucks and thigh lifts. 
WHAT WE OFFER
Featured Services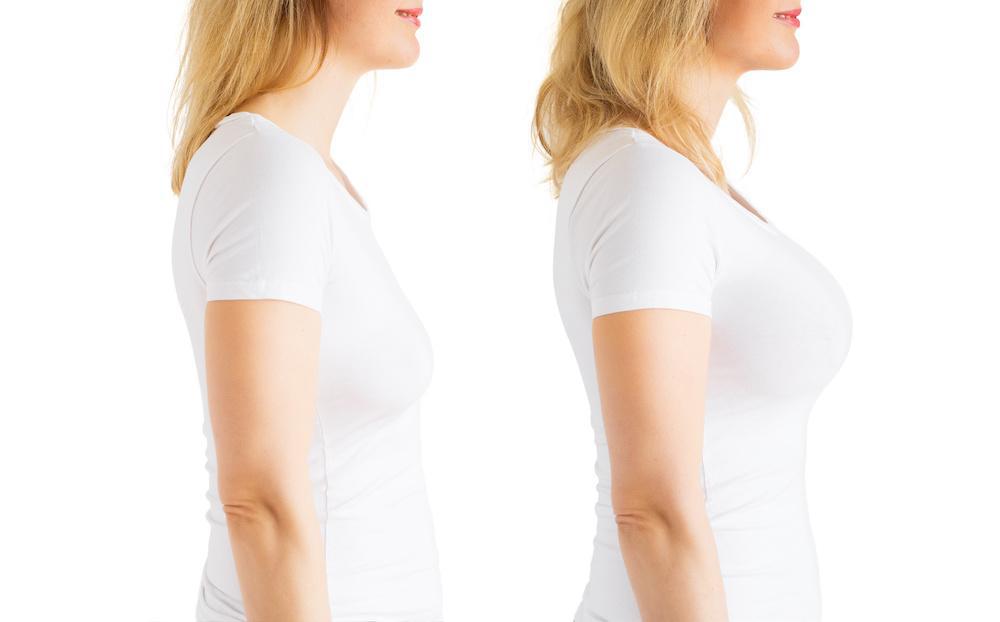 George Brennan, MD, FACS BlogConsidering Breast Augmentation? Here's What You Need to KnowfacebooktwitterpinterestBreast augmentation is the top cosmetic surgical procedure in the United States, with more than 280,000 in 2019 alone. There are many reasons behind the...
"I chose Dr. Brennan after seeing several patients he operated on. His work is natural and artistically superior. I have been so happy."
"I fly 1600 miles to California because Dr. Brennan is the best around. He is skilled and takes his time with you."
"Thank you so much to Dr. Brennan and his team. He's my choice for nose surgery in Orange County. Best OC doctor ever."
OFFICE HOURS
| | |
| --- | --- |
| Monday | 9:00 am – 4:00 pm |
| Tuesday | 9:00 am – 4:00 pm |
| Wednesday | 9:00 am – 4:00 pm |
| Thursday | 9:00 am – 4:00 pm |
| Friday | 9:00 am – 4:00 pm |
| Saturday | Closed |
| Sunday | Closed |
OFFICE HOURS
| | |
| --- | --- |
| Monday | 9:00 am – 4:00 pm |
| Tuesday | 9:00 am – 4:00 pm |
| Wednesday | 9:00 am – 4:00 pm |
| Thursday | 9:00 am – 4:00 pm |
| Friday | 9:00 am – 4:00 pm |
| Saturday | Closed |
| Sunday | Closed |
Dr. George Brennan
Cosmetic Surgeon & Medical Spa located in Newport Beach, CA