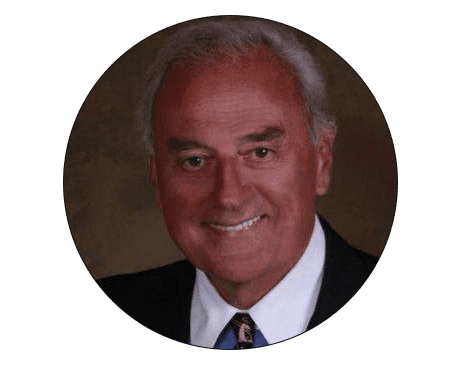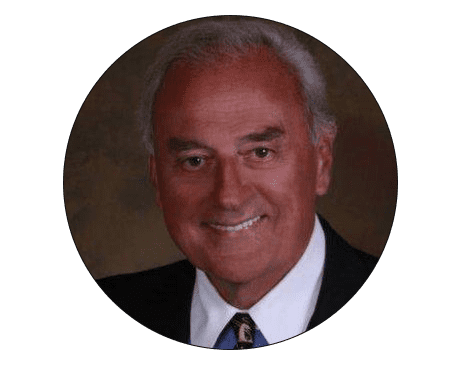 George Brennan, MD, FACS
Cosmetic Surgeon & Medical Spa located in Newport Beach, CA
Dr. George Brennan always appreciates feedback from his valued patients. To date, we're thrilled to have collected 22 reviews with an average rating of 4.86 out of 5 stars. Please read what others are saying about Dr. George Brennan below, and as always, we would love to collect your feedback.
Almost 30 years ago Dr. Brennan, at the request of a fellow Surgeon, under took to remove a melonoma from my leg. To this day I am well and grateful for his tender loving care, Renee Peters
Dr. Brennan is an exceptional plastic surgeon and also an artist. I am extremely satisfied and happy with my face lift and then went to him for the hair transplant. i am now a new, younger looking person. I feel and look great! I highly recommend Dr. Brennan.
Love, love everyone at Dr. Brennans office. I feel so comfortable there they're so caring and the attention to detail is outstanding. They are very informative I really care about their patients
I had my first experience with cosmetic enhancement with Dr Brennan. His staff are warm, and encouraging along with professional. Although I am still in the healing process…I can already see the difference, and super excited with how my eyes will no longer have that tired appearance.
Dr. Brennan is not only an excellent surgeon providing me exactly what I wanted in breast augmentation, he is a caring man that provided excellent after care. His whole office was incredibly responsive, even when I had to come in on very short notice. They listened to my concerns and addressed them all professionally and in a very caring manner. They worked with me comprehensively to ascertain what I wanted and Dr. Brennan provided valuable input and options which I did not receive elsewhere. I would highly recommend Dr. Brennan for any procedures and have done so with all my friends.
I look beautiful and feel youthful. Dr Brennan God has gifted you for sure. Thankyou again.
Dr. Is very experienced knows what he's doing and has the best bedside manner with his patients. Very caring.
I love my doctor he's the best and I trust him he did a terrific job
My experience in working with Dr. Brennan was absolutely wonderful! Dr. Brennan and his staff always go above and beyond with the quality of work that they do. I love Dr. Brennan and his team, they are the best in the business without a doubt!!!
Very informed and professional.
Dr. Brennan and his staff insured I had the best possible experience. I highly recommend Dr. Brennan. He is an experienced and highly skilled surgeon. I am overjoyed with my results.
Dr. Brennan and his staff are the very best!!!!
I wanted to do a rite of passage in observance of being postmenopausal – yay, a liberated woman! First step was to lighten the heavy, pendulous udders that were pulling on the skin below my shoulders…they'd been chronically sweaty in the folds, even w/support and hot to the touch no matter if the rest of me was freezing. Dr. Brennan did an amazing job of sizing me down just right, and even at the pool, none of the regulars have commented. The breasts didn't end up significantly smaller for a while as they healed, and even now, my clothes fit so much better, the heaviness and sweating and heat are gone. Step 2, didn't think about it too long, but went for an eye & brow lift, and I must say it was an excellent decision. Even my anti-cosmetic surgery hubby complimented my eyes once the stitches were removed. They healed nicely and quickly. I wasn't sure whether to go for the eyes of a young Joe Elliott or to do the Renee Z. special, but needing more facial feminization and appropriate westernization, I chose the latter, and I love my results way better than hers. After recovery, it was as if my lids had been circumcised, and putting on eye makeup is more fun, esp. w/o all the sweat and oils trapped in the crease. Step 3 was a facelift. For me, this healing was harder than most of Dr. Brennan's other patients, and my nerves sometimes tingle to this day. But I am really appreciating the improvement recently, now that I've been going back to my community's gyms. Even back in 2006, when I looked in the mirrors there under the harsh overhead fluorescent lights, the shadows on my face bothered me and I didn't feel good looking in the mirror the way I once might have. Then, as my hormones and weight dropped and my alcoholism was at it's peak, my face got gaunt and others noticed an extra set of smile lines before I was even aware. Even after regaining weight and drying up, my face stayed gaunt and awfully saggy for my chronological age. I was mistaken for 10 years older. But now, I see I nice vital age-appropriate face in those mirrors at the gym, and even better w/makeup on. In fact, I'm so confident now that I got full highlights in my hair and hair extensions. (I'd been wanting longer hair for a while, but it wouldn't have gone w/the hollow, wasted saggy face). Now it's harmonious! Thank you, Doctor!
I am thoroughly enjoying my monthly facials with Angel. A simple and wonderful, yet vitally important, part of my "maintenance" routine.
The girls are great at the front desk and also Dr. Brennen is always so thorough and takes his time with you!
The sweetest staff, Angel took such good care of me on the paperwork end, Dr. Brennan took amazing care of me through my surgery, I love my results
Very Satisfied. Professional, Courteous, Thorough and FUN. Would recommend.
Amazing staff great experience amazing results
Angel is amazing and provides so much great information while she is giving her custom facials! She's made a world of difference on my face with just two session! I'd recommend her to everyone I know.
I went to see Dr. Brennan for Botox and was very pleased with his bedside manner, professionalism. So I thought I would bring up the fact that I have been thinking about getting smaller breast implants and he was happy to speak with me. He gave me some options and answered all my questions. I was so pleased to finally speak to someone about it and will be coming back to have him do the procedure next month. The staff was very professional and very nice. Overall I am very happy.
Dr. Brennan exemplifies what you are looking for in a compassionate plastic surgeon. His professionalism and the results of his surgery were superb and we would return to his office in the future for any additional medical services.