Medical Spa Treatments Newport Beach
Med Spa Newport Beach
At Dr. Brennan's cosmetic center we not only offer a number of surgical options we also offer our patients a non-surgical approach to refine and enhance their natural beauty. Whether it is fine lines and wrinkles, acne, spider veins, brown spots or sun damage, dull dry complexion, or volume loss, our team of nurse practitioners and medical estheticians customize each patient's treatment plan to cater to individual needs.
Infused Microdermabrasion
Microdermabrasion is non-invasive. The procedure only removes the outermost layer of dead skin cells to reveal the fresher, younger cells beneath. Regardless of your skin's condition, fine lines and age spots may be erased, and acne scars and stretch marks will become less obvious.

Chemical Peels
Chemical peels are applied to the skin to remove dead skin cells and stimulate the production of new ones. They can effectively improve a wide variety of skin conditions including:
Fine lines and wrinkles
Uneven pigmentation
Shallow acne scars
Sun-damaged skin
Age spots
Freckling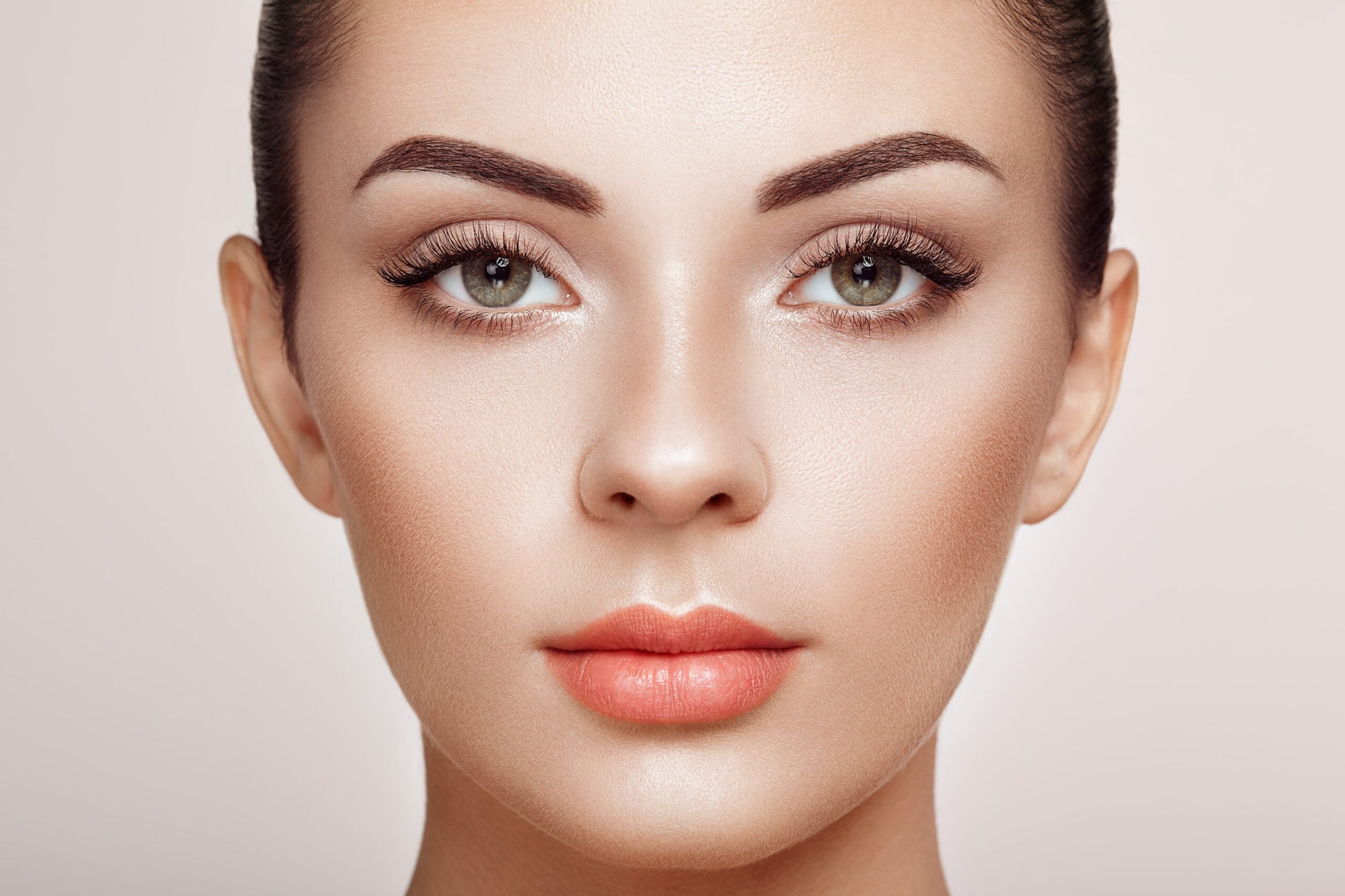 Latisse
Having beautiful eyelashes increases femininity and helps your eyes look larger, more vibrant, and refreshed. The active ingredient in LATISSE is bimatoprost, which is thought to extend the eyelash growth cycle and increase the number of individual eyelashes that grow. The result for you is longer, fuller, darker eyelashes that won't run or smudge even when you swim, exercise, or get teary eyed. Improvements from this product appear gradually as eyelashes grow in and are replaced. In as little as 4 weeks, you should begin to notice your lashes becoming thicker and fuller. These improvements will continue as lashes grow longer, with ultimate results reached in 16 weeks. To sustain your enhanced eyelash growth, continue daily treatments; otherwise, your lashes will gradually return to their pre-treatment state.
Medical Spa Orange County CA
If you're looking for a medspa that offers a variety of massage, body wraps, and other wellness treatments, Orange County is home to some of the best medspas in the country. From luxury spas to budget-friendly options, there's something for everyone in Orange County.
Medical spas provide a unique and comprehensive approach to beauty and health care. Services offered at medical spas include, but are not limited to: medical aesthetics, laser hair removal, laser skin resurfacing, Botox, and dermal fillers in Newport Beach, CA.
Meet Dr. George Brennan
Women need cosmetic surgery for many reasons. One of the most important is that it can help them feel more confident in their appearance. Cosmetic surgery can also help women look younger and feel better about themselves.
Your face is the first thing people see when they meet you. Why would you trust its appearance to anyone but the best? Dr. George Brennan is a world-renowned cosmetic surgeon who has been practicing in Orange County, California for more than 40 years. He is known for his expertise in all areas of facial surgery, from cosmetic fillers to facelifts. His staff is highly trained and dedicated to providing the best possible care for each and every patient.
Dr. George Brennan offers a wide range of surgical and non-surgical techniques to address every concern, from wrinkles and sagging skin to deep scars and excessive hair growth. His patients appreciate his attention to detail and his commitment to providing everything they need to feel comfortable and confident before, during, and after surgery. Dr. Brennan's experience and knowledge make him a leader in his field, and his patients benefit from his dedication to ongoing research and development in the area of cosmetic surgery.
If you are considering cosmetic surgery or facial injections in Orange County, CA, then Dr. George Brennan is the perfect surgeon for you. He will take the time to understand your individual needs and will work with you to create a treatment plan that meets your specific goals. He offers consultations so that you can discuss your options with him in detail and find out what he can do to help you look and feel your best. Contact his office today to schedule a consultation with Dr. Brennan.
The Benefits of a Medical Spa in Orange County
There are many benefits to visiting a medical spa in Orange County. Some of the most common benefits include:
1. Increased relaxation and stress relief.
2. Improved appearance of the skin, hair, and nails.
3. Reduction in the appearance of wrinkles and other signs of aging.
4. Relief from pain and discomfort associated with certain medical conditions.
5. Improvement in overall well-being.
Services Offered at a Med Spa in Newport Beach
Medical spas offer a wide range of services that can improve your appearance and wellbeing. Some of the most common services offered at medical spas include:
Laser hair removal.
Skin resurfacing treatments
Facial skin rejuvenation treatments
Juvederm Injectables
Cellulite Reduction
Restylane
Sculptra
Kybella
Intense Pulsed Light (IPL)
Skin tightening
CoolSculpting
Mommy Makeover
Tummy Tuck
Breast Augmentation
Facials
Peels
Mesotherapy
Vampire facials
Dysport injections
Lip augmentation
Belotero
What to Expect During Your First Visit
When you visit a medical spa for the first time, you'll likely meet with a consultant who will ask about your goals for the treatment. Be prepared to discuss your medical history and any medication you're taking. You may also be asked to complete a short questionnaire about your health and lifestyle.
How Often Should You Visit Medical Spas?
The frequency of visits to a medical spa depends on the type of treatment you receive. Some treatments may only require one visit, while others may require several visits over a period of time. Be sure to ask your consultant about the recommended frequency for your specific treatment.
The Cost of Treatment
The cost of medical spa treatments varies depending on the type of treatment you receive. However, most medical spa treatments are relatively affordable when compared to other cosmetic procedures. Be sure to ask your doctor about the cost of your specific treatment.
Tips for Choosing the Right MedSpa
1. Do your research. Not all medical spas are created equal, so it's important to do your homework before making a decision. Read reviews, compare prices, and ask around for recommendations.
2. Ask about the doctor's qualifications. The doctor who will be performing your treatments should be qualified and experienced in medical aesthetics. Be sure to ask about their training and experience before making your decision.
3. Check out the facility. The facility should be clean and professional-looking. If you have any doubts, it's probably best to go somewhere else.
4. Ask about the treatments. Make sure you understand what each treatment involves and what kind of results you can expect. Don't be afraid to ask questions until you're confident you know what you're getting into.
5. Set realistic expectations. It's important to remember that not every treatment will produce dramatic results – sometimes less is more when it comes to medical aesthetics. Be realistic about what you can expect from each treatment and don't expect miracles.
The Perfect Place for Your Next Medical Aesthetic Procedure
Are you looking for a med spa that offers contouring, fat reduction, and microneedling? How about PRP treatments and platelet-rich plasma facials? If you're in the Southern California area, Dr. George Brennan's office is the perfect place for you!
Dr. Brennan is a board-certified cosmetic surgeon with more than 40 years of experience in the medical aesthetics industry. He and his team of skilled professionals offer a wide range of services that are designed to help you look and feel your best.
Dr. Brennan and his team are dedicated to providing superior customer service and quality skincare products. They work hard to ensure that each and every client leaves their office feeling happy and satisfied.
If you're interested in learning more about the services offered at Med Spa Orange County, be sure to visit their website or give them a call today!
Experience the Highest Level of Skin Care and Rejuvenation with MedSpa OC
Having concerns about how to keep your skin looking its best can be stressful. You may find yourself turning to family and friends for advice, or researching online for what treatment options are available in your area. Fortunately, residents of Irvine, Costa Mesa, and San Clemente can trust Dr. George Brennan's Med Spa in Orange County to provide the highest level of skincare and rejuvenation services available. With an extensive selection of FDA-approved fillers and liposuction procedures, we have the knowledge and expertise to help our clients turn back time and look their best.
At Med Spa Orange County, our experienced team of medical professionals strives to help clients look and feel their best. From fillers to skin treatments to lipos, we offer a range of services that can address any cosmetic concerns you may have in a safe and comfortable environment. We are proud to be the leading provider of medical spa services in Orange County, and pride ourselves on our commitment to providing quality care for each and every one of our patients.
Choosing an experienced med spa is essential not only for safety reasons but also for achieving optimal results. At our Med Spa in Orange County, we understand that there are a lot of choices out there when it comes to finding the right provider for skin care treatments – which is why we strive to provide superior customer service and satisfaction every step of the way. We work one-on-one with each client to customize a plan that is tailored specifically to meet their individual needs while staying within their budget range. Our experienced medical staff will guide you through all aspects of your treatment process so that you feel confident in making informed decisions along the way.
At Medical Spa in Orange County, our goal is to provide unparalleled service while delivering superior results in a safe environment with an individualized approach tailored to your specific needs. We strive towards providing our clients with innovative non-surgical treatments that exceed customer expectations by helping them look naturally beautiful without compromising safety or quality standards. Whether you're looking for ways to enhance lips or reduce wrinkles – depending on your individual concerns – Dr. George Brennan has got you covered!
Schedule a Free Consultation
Medical spa treatments are a great way to improve your overall health and appearance. Dr. George Brennan is a highly-skilled medical professional who offers medical spa treatments at his practice in Orange County, California. If you're considering a medical spa treatment, be sure to schedule an appointment with Dr. Brennan to discuss your options.
WHAT WE OFFER
Featured Services
OFFICE HOURS
| | |
| --- | --- |
| Monday | 9:00 am – 5:00 pm |
| Tuesday | 9:00 am – 5:00 pm |
| Wednesday | 9:00 am – 5:00 pm |
| Thursday | 9:00 am – 5:00 pm |
| Friday | 9:00 am – 4:00 pm |
| Saturday | Closed |
| Sunday | Closed |
OFFICE HOURS
| | |
| --- | --- |
| Monday | 9:00 am – 5:00 pm |
| Tuesday | 9:00 am – 5:00 pm |
| Wednesday | 9:00 am – 5:00 pm |
| Thursday | 9:00 am – 5:00 pm |
| Friday | 9:00 am – 4:00 pm |
| Saturday | Closed |
| Sunday | Closed |