Skin Rejuvenation Specialist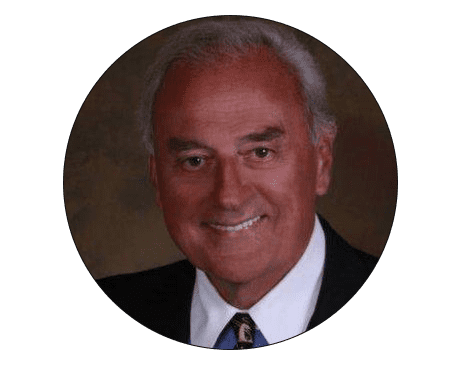 George Brennan, MD, FACS
Cosmetic Surgeon & Medical Spa located in Newport Beach, CA
George Brennan, MD, FACS
Cosmetic Surgeon & Medical Spa located in Newport Beach, CA
Skin rejuvenation treatments can take years off your face, minimize the appearance of scars (including acne scars), and improve your overall skin tone. At his practice in Newport Beach, California, Dr. George Brennan, MD, FACS, offers a variety of skin rejuvenation treatments to help you feel your very best. To find out how modern skin rejuvenation treatments can benefit you, book a consultation by scheduling online or over the phone.
Skin Rejuvenation Q & A
What is skin rejuvenation?
Skin rejuvenation involves noninvasive and minimally invasive treatments that are designed to help your skin regenerate and heal from the deepest layers. Depending on your needs, skin rejuvenation can include facials, laser treatments, or platelet-rich plasma (PRP) treatments.  
Facials
All facial therapies begin with a one-on-one consultation to address your individual skin concerns. The team offers a variety of facials, from mild to advanced, to treat sun damage, dehydration, pigmentation, acne, fine lines, and wrinkles. 
Dr. Brennan recommends the best combination of antioxidants, minerals, and nutrients for optimal skin health and rejuvenation. Your facial also includes a custom-blended specialty mask, serum, or booster, as well as a facial and or neck massage.
Laser skin rejuvenation
Laser skin rejuvenation treatments involve using medical lasers to gently remove the damaged layers of your skin while stimulating new tissue production. During sessions, your skin care practitioner glides the handheld laser instrument over your treatment area.
As your skin's deepest layers heat up, new skin cells start forming. Over the following weeks, not only do new layers of skin start to surface, skin-tightening collagen continues to form. 
latelet-rich plasma rejuvenation
Platelet-rich plasma (PRP) is a regenerative type of treatment. After drawing a small amount of blood, Dr. Brennan processes your blood specimen in a centrifuge. This forces powerful healing cells (growth factors) to separate, leaving a growth factor-rich solution behind.
This concentrated solution, which is your PRP, is injected into several areas in your treatment location. Growth factors immediately get to work and start regenerating new tissues, skin cells, and skin-firming collagen over the following weeks. PRP is an effective standalone skin rejuvenation treatment, or it can be paired with microneedling for dramatic anti-aging benefits. 
What can skin rejuvenation treat?
Skin rejuvenation therapies offered by Dr. Brennan are ideal for treating a wide variety of imperfections. These cutting-edge laser and regenerative treatments can help:
Smooth out lines and wrinkles

Decrease pore size

Minimize redness and blotchiness

Minimize scar appearance, even acne scars
Customized skin rejuvenation treatments can take years off your face, starting with your very first session. Laser skin rejuvenation sessions are even ideal for minimizing the appearance of spider veins and varicose veins. 
How long is the recovery after skin rejuvenation?
Depending on the type of facial you have, your recovery time may vary. 
There is a short recovery period after your skin rejuvenation session. Whether you're having laser or PRP skin rejuvenation, you could experience some slight redness or swelling for the first few days. These side effects are normal and are just signs of increased blood flow to the area. 
Usually, you should start noticing an improvement in your skin's tone, texture, and appearance within about 2-3 weeks. It could take up to 2-3 sessions, each spaced anywhere from 4-8 weeks apart, for you to really notice a dramatic improvement and younger-looking skin. 
Once you achieve the results you want, you can always visit Dr. Brennan for touch-up treatments once or twice a year. This way, you're always one step ahead of the effects of aging and can continue having smoother, younger-looking skin.
Book your personalized skin rejuvenation evaluation with Dr. Brennan today. Click the online scheduler or call the office for an appointment.
*Individual results may vary.
WHAT WE OFFER
Featured Services