Skin Rejuvenation Orange County
Office Location
400 Newport Center Dr , #100 Newport Beach, CA 92660
If you're looking for a way to refresh your skin and restore its youthful, glowing complexion, Orange County's finest skin rejuvenation expert Dr. George Brennan has the answer. With over 40 years of experience in helping patients achieve healthier skin and a more vibrant appearance, Dr. Brennan is the go-to doctor for anyone considering nonsurgical skin treatments.
From Laser Skin Resurfacing in Orange County to advanced laser treatments, Dr. Brennan offers customized solutions that are tailored to each patient's individual needs. Utilizing the latest techniques and technologies available today, Dr. Brennan can help reduce sagging skin, smooth out wrinkles, and fine lines, reduce age spots and scarring, even out uneven pigmentation or discoloration, hydrate dry or oily skin, and treat sensitive areas.
The key to successful Laser Skin Rejuvenation in Newport Beach lies in selecting the right procedure that addresses specific needs while allowing for gradual improvement of overall appearance over time. For maximum results with minimal downtime, it is essential to choose an experienced cosmetic surgeon like Dr. Brennan, who specializes in providing exceptional care for his patients in the Orange County area for years now.
The popular laser treatments offered in his facilities provide effective solutions for most common aesthetic issues people have with their complexions, such as wrinkles, acne scars, and age spots, as well as enlarged pores or other signs of aging including sagging or loose skin or hyperpigmentation irregularities caused by sun exposure or hormone imbalance. Laser treatment works by using concentrated beams of light to target damaged cells on the surface level without affecting healthy ones, which allows it to effectively improve texture and tone while stimulating collagen production deep down beneath the surface, resulting in smoother, plumper, and more elastic skin with an improved complexion overall.
When working with any kind of laser treatment, it is important that it is performed by an experienced professional such as Dr. George Brennan, who has decades of experience performing sophisticated procedures like this one safely and successfully – giving his patients from the Orange County area natural-looking results that last longer than any other noninvasive alternative out there on the market today!
Laser Skin Resurfacing Orange County
Are you looking for an effective way to rejuvenate your skin and improve its tone? If so, Laser Skin Resurfacing in Newport Beach may be the perfect solution for you. Laser skin treatments are a safe and non-invasive way to rejuvenate the appearance of the skin and improve its overall quality.
At Dr. George Brennan's office, we provide advanced laser resurfacing Newport Beach that can help reduce signs of aging such as wrinkles, fine lines, sun damage, acne scars, and other irregularities in the skin's texture. Our laser treatments use light energy to precisely target unwanted pigments, allowing us to achieve results that look natural and feel comfortable.
The first step in any laser skin resurfacing Laguna Beach is to schedule a consultation with one of our experienced physicians. During the consultation, our doctors will evaluate your skin condition and discuss the goals you wish to achieve through the treatment. We will then work with you to create a personalized treatment plan that fits your needs and ensures maximum safety throughout the process.
Laser resurfacing Orange County works by sending short pulses of light energy into the deeper layers of your skin. The light energy causes tiny areas of tissue damage which triggers a healing response from your body – stimulating collagen production and gradually replacing damaged cells with new ones over time. This process helps reduce age spots or discoloration, refine wrinkles, improve texture irregularities like acne scarring, and even out pigment variations due to sun damage or melasma.
This type of laser treatment is safer than many alternatives because it is gentle enough to remove only targeted areas without damaging surrounding tissue or healthy cells. During treatment sessions at Dr. George Brennan's office, you will experience minimal discomfort; most patients report feeling only mild heat during their session as well as some redness following their session, which should subside within 24 hours.
The best candidates for laser resurfacing are those who want to address problems such as wrinkles or uneven texture but do not need more extensive treatments like facelifts or chemical peels; patients should also have realistic expectations about what can be achieved with each session as well as their overall results over time.
If you're ready to take steps towards improving your complexion through skin resurfacing Orange County, contact Dr. George Brennan today! Our team of experienced professionals can help you find out if this type of treatment is right for you – so don't wait any longer; book a consultation now!
What Concerns Can Be Treated with Laser Resurfacing?
When it comes to restoring your skin to its former glory and vibrancy, laser resurfacing is one of the most effective treatments out there. This procedure can rejuvenate your complexion and reduce signs of aging such as fine lines and wrinkles, sun damage, acne scars, pigmentation issues, and more. Under the expertise of Dr. George Brennan at his Orange County clinic, laser resurfacing can help you achieve a smoother and younger-looking complexion. Here's a closer look at what concerns can be treated with laser resurfacing:
• Fine Lines & Wrinkles: If you have started to notice that fine lines and wrinkles have begun to form on your face or other areas of skin, then laser resurfacing can help you have a more hydrated and plump complexion. By targeting these aging signs, the treatment works by deeply penetrating your skin with tiny pulses of light energy which promote collagen production for smoother, wrinkle-free skin.
• Sun Damage: Sun damage is one of the main causes of premature aging that affects many people's skin tone. Laser resurfacing will target those darkened spots caused by too much exposure to UV rays, which can lead to an uneven texture or blotchiness in certain areas. Not only will this help even out your complexion, but also reduce age spots and give you a brighter glow overall.
• Acne Scars: Acne scars are usually difficult to cover up with makeup due to their deep nature, but laser resurfacing can help reduce their visibility significantly. The treatment works by aiming light energy at the scarred area, which helps break down scar tissue so that it's not as noticeable anymore. With consistent treatment from Dr. George Brennan in Orange County, patients have seen improved results in terms of reduced acne scars over time for clearer-looking skin.
• Pigmentation Issues: For those who suffer from pigmentation issues such as melasma or discoloration due to hormonal changes or medications, laser resurfacing can be an effective way to restore a natural balance in your skin tone again. It works by targeting specific areas with controlled pulses of light energy which reduces discoloration so that it's not as visible anymore for even-looking skin overall.
When it comes to restoring youthful vibrancy to your skin, laser resurfacing is one of the top treatments available today for treating various concerns such as wrinkles and fine lines, sun damage, acne scars, and pigmentation issues. To learn more about this amazing procedure or to book an appointment with Dr. George Brennan in Orange County, contact us today!
CO2 Laser Resurfacing in Orange County, CA
CO2 laser treatment Newport Beach is revolutionizing skin rejuvenation for Orange County residents who are looking to restore a youthful, glowing complexion. Led by renowned Newport Beach cosmetic surgeon Dr. George Brennan, this advanced and non-invasive procedure utilizes the power of carbon dioxide lasers to reduce wrinkles and lines, fade age spots and sun damage, minimize acne scarring, shrink enlarged pores, and give skin an overall more uniform and smooth texture.
First, a precise layer of carbon dioxide laser energy is applied to the skin's surface. The laser beams penetrate deep into the dermis without harming the surrounding tissue, resulting in minimal discomfort and downtime. This targeted treatment stimulates new collagen growth while simultaneously removing unwanted layers of damaged skin cells. All of these processes come together to significantly improve the appearance of fine lines, wrinkles, hyperpigmentation, sun damage, stretch marks, scars, sagging skin, and other signs of aging or other imperfections on the face or body that may make you feel self-conscious about your appearance.
The results? A refreshed appearance with smoother skin with fewer visible lines and wrinkles, improved skin tone with less pigmentation discoloration or sun spots for safer sun exposure (after healing), firmer-looking contours with minimized pore size resulting in increased hydration levels on the face—all leading to a strikingly beautiful complexion that feels soft as velvet!
This safe and effective method of laser resurfacing also helps stimulate blood circulation, which in turn provides enhanced nutrition for faster healing as well as an overall healthier complexion that can last up to two years or even more with touchup treatments every 12 months. Plus, due to its precision technology, CO2 laser Orange County can be used virtually anywhere on your body including: neck/chest area; hands; arms; legs; stomach/abdomen area; back; feet; buttocks/thighs area; lips/mouth area; and eyes/eyelid areas (for younger eyes). Not only that, but it is also suitable for all different types of skin types — whether you have dry/sensitive or oily/acne-prone skin — which makes it a viable option for anyone looking for dramatic improvements in their overall appearance.
When seeking professional help from Dr. George Brennan – Cosmetic Surgeon Newport Beach, for CO2 laser resurfacing treatments at his Orange County practice. He will first evaluate your current condition before providing customized solutions that best meet your individual needs based on safety standards established by The American Society for Laser Medicine & Surgery (ASLMS). And because he's an expertly trained professional, his understanding of medical aesthetics will ensure you get outstanding results that bring out a more confidence-boosting version of yourself without having any negative side effects such as redness or pain associated with other traditional forms of treatment like waxing or chemical peels.
So if you're ready to take charge of your beauty routine by turning back time, then don't hesitate to contact Dr. George Brennan's office today, where his team will be more than happy to answer any questions you may have about CO2 laser resurfacing procedures performed at their Orange County practice!
Facials
All facial therapies begin with a one-on-one consultation to address your individual skin concerns. The team offers a variety of facials, from mild to advanced, to treat sun damage, dehydration, pigmentation, acne, fine lines, and wrinkles. 
Dr. Brennan recommends the best combination of antioxidants, minerals, and nutrients for optimal skin health and rejuvenation. Your facial also includes a custom-blended specialty mask, serum, or booster, as well as a facial and or neck massage.
Laser Skin Rejuvenation Newport Beach
Laser skin rejuvenation treatments involve using medical lasers to gently remove the damaged layers of your skin while stimulating new tissue production. During sessions, your skin care practitioner glides the handheld laser instrument over your treatment area.
As your skin's deepest layers heat up, new skin cells start forming. Over the following weeks, not only do new layers of skin start to surface, skin-tightening collagen continues to form.
Platelet-rich plasma rejuvenation
Platelet-rich plasma Orange County is a regenerative type of treatment. After drawing a small amount of blood, Dr. Brennan processes your blood specimen in a centrifuge. This forces powerful healing cells (growth factors) to separate, leaving a growth factor-rich solution behind.
This concentrated solution, which is your PRP, is injected into several areas in your treatment location. Growth factors immediately get to work and start regenerating new tissues, skin cells, and skin-firming collagen over the following weeks. PRP facial Orange County is an effective standalone skin rejuvenation treatment, or it can be paired with microneedling for dramatic anti-aging benefits.
Take the First Step – Request a Consultation
At Dr. George Brennan's practice, we offer a wide variety of Facial Rejuvenation in Newport Beach to help you look and feel your best. Our experienced team provides personalized service with patient comfort and safety as our top priority. We use the most advanced and minimally invasive techniques to help you achieve long-lasting results without surgery or downtime. Some of our procedures include Juvederm injections, laser hair removal, facelift options, and more. All of these treatments are performed under local anesthetic in a relaxing environment to ensure optimal results with minimal discomfort.
Our knowledgeable staff is also available to discuss each treatment option with you and answer any questions you may have so that you can make an informed decision about which treatment will work best for your individual needs. Additionally, we offer competitive cost options for all skin rejuvenation services so that our patients can receive high-quality care tailored to their financial situation.
If you're ready to take the first step towards achieving your aesthetic goals, request a consultation with Dr. George Brennan today and explore the many safe and effective skin enhancement treatments available at his practice!
Eyelid Surgery Questions & Answers
What is skin rejuvenation?
Skin rejuvenation involves noninvasive and minimally invasive treatments that are designed to help your skin regenerate and heal from the deepest layers. Depending on your needs, skin rejuvenation can include facials, laser treatments, or platelet-rich plasma (PRP) treatments.  
What can skin rejuvenation treat?
Skin rejuvenation therapies offered by Dr. Brennan are ideal for treating a wide variety of imperfections. These cutting-edge laser and regenerative treatments can help:
Smooth out lines and wrinkles
Decrease pore size
Minimize redness and blotchiness
Minimize scar appearance, even acne scars
Customized skin rejuvenation treatments can take years off your face, starting with your very first session. Laser skin rejuvenation sessions are even ideal for minimizing the appearance of spider veins and varicose veins. 
How long is the recovery after skin rejuvenation?
Depending on the type of facial you have, your recovery time may vary. 
There is a short recovery period after your skin rejuvenation session. Whether you're having laser or PRP skin rejuvenation, you could experience some slight redness or swelling for the first few days. These side effects are normal and are just signs of increased blood flow to the area. 
Usually, you should start noticing an improvement in your skin's tone, texture, and appearance within about 2-3 weeks. It could take up to 2-3 sessions, each spaced anywhere from 4-8 weeks apart, for you to really notice a dramatic improvement and younger-looking skin. 
Once you achieve the results you want, you can always visit Dr. Brennan for touch-up treatments once or twice a year. This way, you're always one step ahead of the effects of aging and can continue having smoother, younger-looking skin.
Book your personalized skin rejuvenation evaluation with Dr. Brennan today. Click the online scheduler or call the office for an appointment.
*Individual results may vary.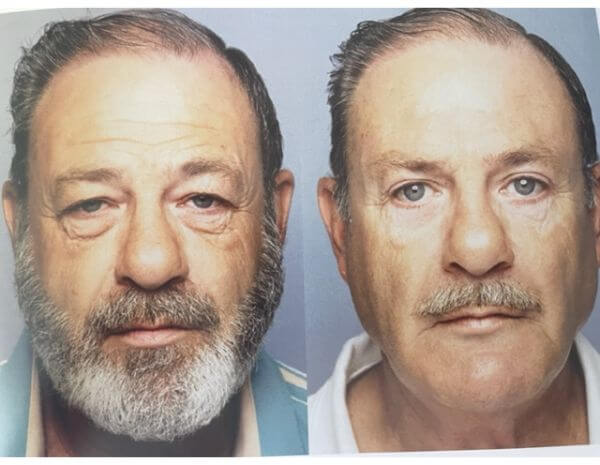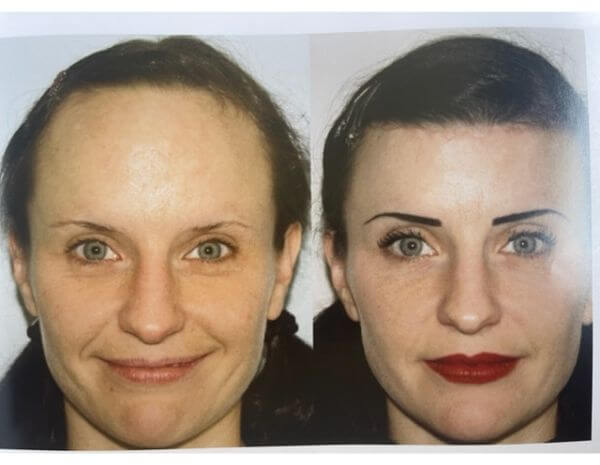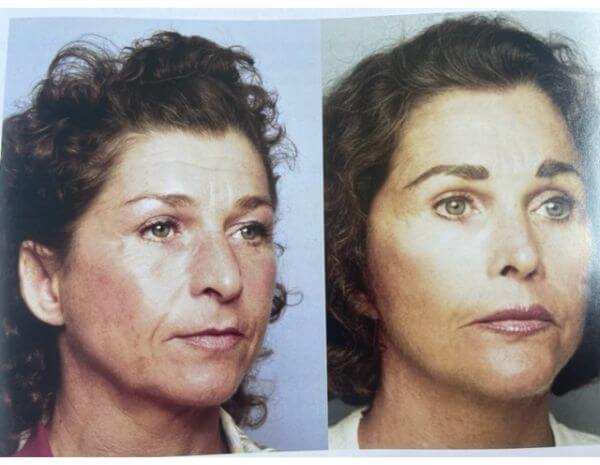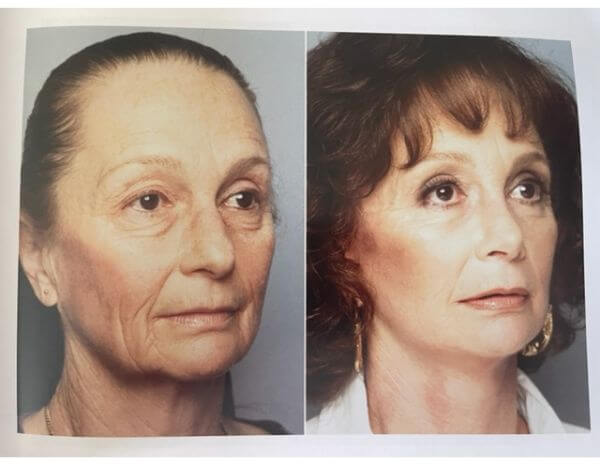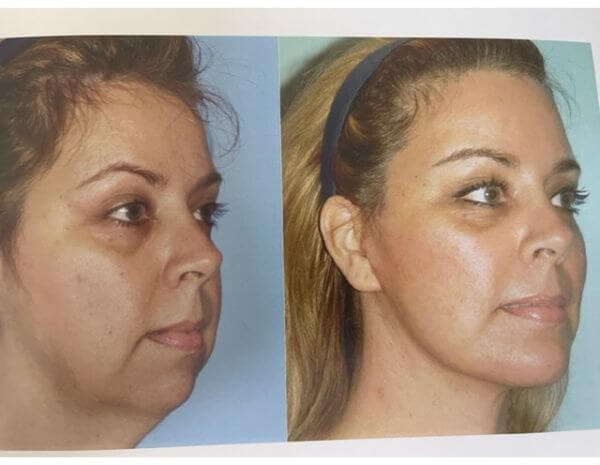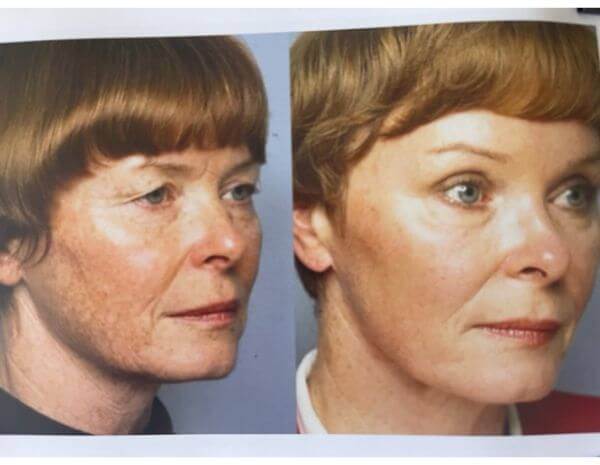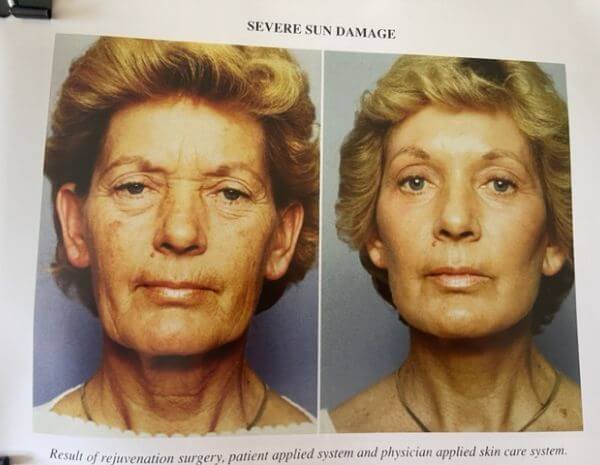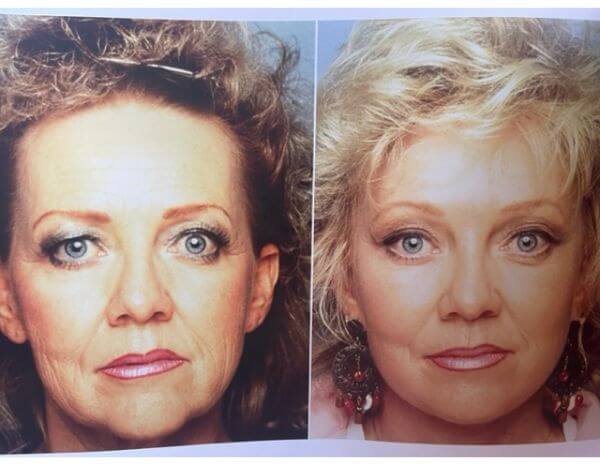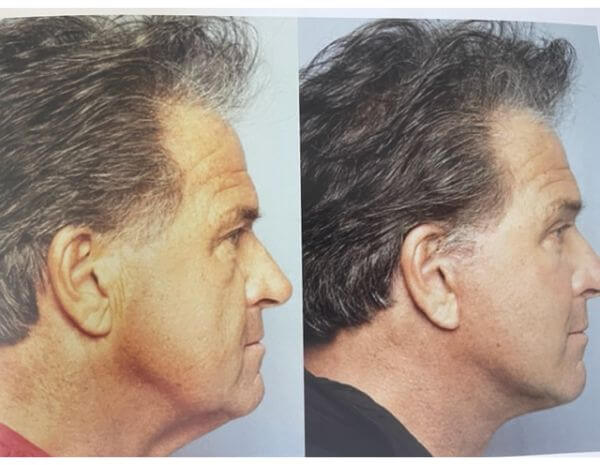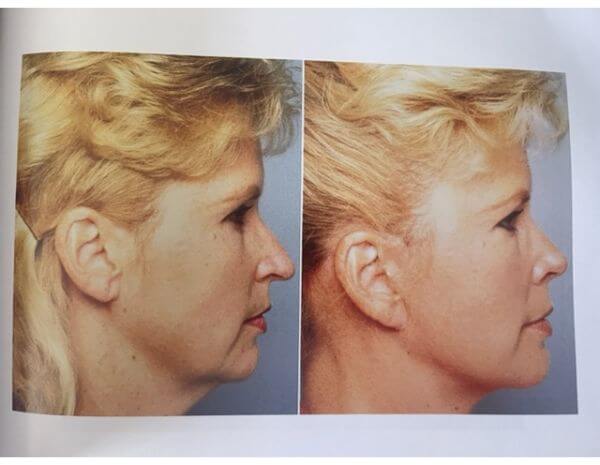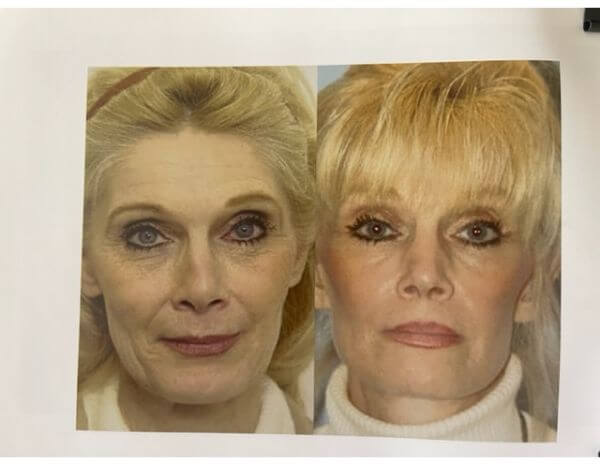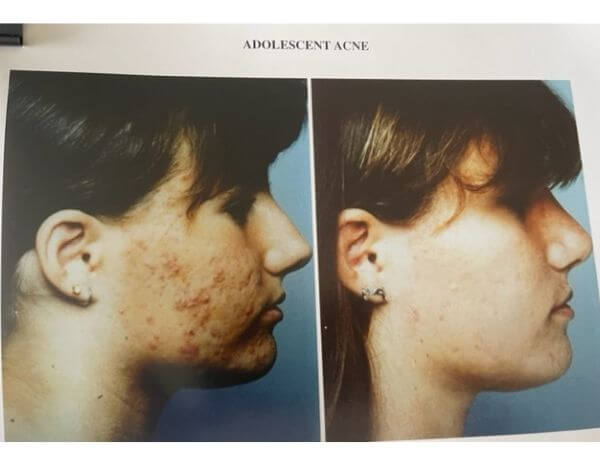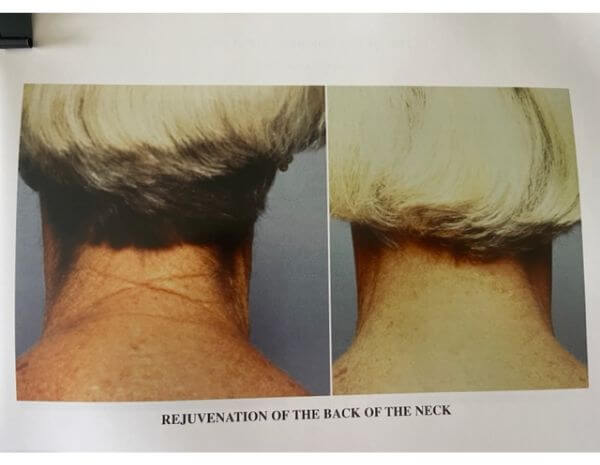 WHAT WE OFFER
Featured Services