Office Location
400 Newport Center Dr , #100 Newport Beach, CA 92660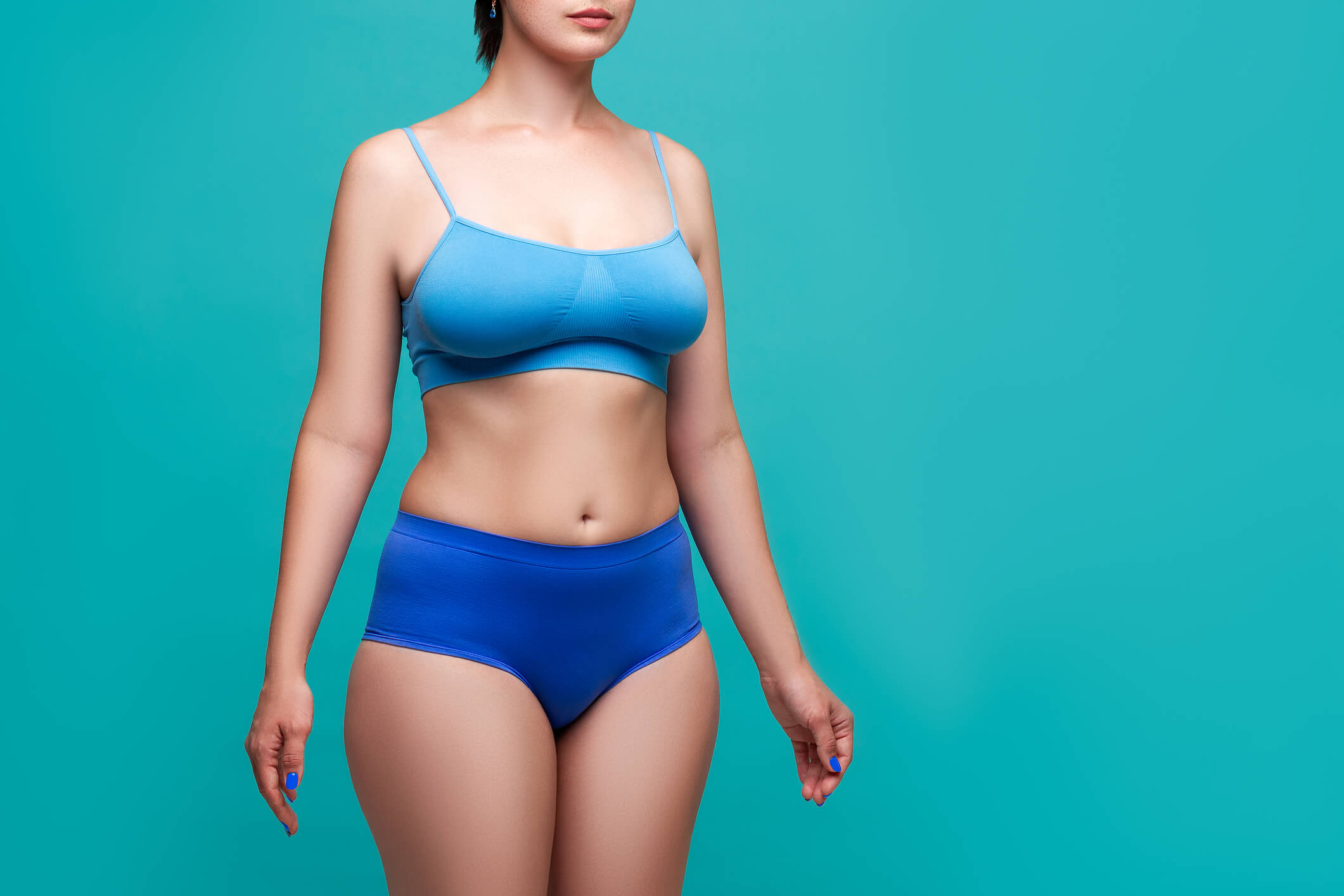 Tummy Tuck in Newport Beach
Dr. George Brennan is a highly experienced cosmetic surgeon in Newport Beach, specializing in a safe tummy tuck procedure in Orange County, CA that helps patients achieve the lean and toned midline they have always wanted. His expertise lies in sculpting a patient's waist to create beautiful curves while bringing out their best features. He has perfected the art of removing excess abdominal fat as well as love handles and a muffin top, giving his patients a more flattering silhouette. With every procedure, Dr. Brennan takes into account the patient's individual needs and goals, aiming to give them the look they desire while maximizing safety and comfort throughout the process.
What is a Tummy Tuck?
A tummy tuck, also known as abdominoplasty, is a surgical procedure that tightens the abdominal muscles and removes excess tissue and fat from the abdomen and navel area and sculpts the waistline. The surgery is usually performed under general anesthesia and involves making incisions around the navel and/or above it. The tissue and fat are then removed, and the navel is repositioned. Recovery typically takes around two weeks, during which time you will need to wear a compression garment to help flatten the bulges and promote healing. Most people are very happy with the results of their tummy tuck surgery, which can dramatically improve their shape and reduce the appearance of stretch marks. 
A tummy tuck in Newport Beach is a popular procedure for mommy makeovers. A mommy makeover in Orange County typically includes a breast lift, liposuction, and tummy tuck procedures. Diet and exercise are important before and after surgery to ensure a healthy healing process.
Who is the Ideal Candidate for a Tummy Tuck Orange in County CA?
Ideal tummy tuck candidates are people who are in good physical health, have realistic expectations about the results of the Newport Beach Tummy Tuck Surgery, and are willing to follow post-operative instructions. People who smoke or have had previous abdominal surgery in Orange County are not good candidates for Orange County abdominoplasty.
Orange County tummy tucks are typically performed on adults who are in good health and have a stable weight. They are not recommended for pregnant women or those who plan to become pregnant in the future. Tummy tucks can be performed using general anesthesia or local anesthesia with sedation. The surgery usually takes two to three hours to complete.
Preparation for the Procedure
Dr. George Brennan and his team of medical professionals are dedicated to helping you achieve a healthier, more sculpted abdomen with a Newport Beach Tummy Tuck. As with any major procedure, there are certain preparatory steps that must be taken prior to the operation.
Most patients will need to make several lifestyle changes before undergoing the procedure to ensure that the recovery process goes as smoothly as possible. It is important to understand the risks associated with this kind of surgery, so Dr. George Brennan and his team will discuss them with you during your initial consultation.
Prior to your Tummy Tuck in Orange County, you may be asked to stop smoking and drinking alcohol or taking aspirin and other medications that can thin your blood and increase your risk for complications. Dr. George Brennan will assess your current health condition and recommend any necessary changes in diet or exercise for ideal results after surgery.
You should also arrange for someone else to drive you home from the hospital after your Orange County Tummy Tuck and provide assistance over the next few days if needed. Dr. George Brennan recommends a combination of rest, hydration, nutrition, and exercise as part of a good aftercare plan following surgery, but he may suggest additional instructions depending on your individual needs and situation.
Abdominoplasty in Irvine for Mommy
At Dr. George Brennan's Newport Beach practice, abdominoplasty in Newport Beach is a popular choice for moms who have experienced significant changes to their bodies due to pregnancy and childbirth. The procedure—often referred to as a "tummy tuck"—can make dramatic improvements in the appearance of the abdomen by removing excess skin and fat, tightening loose abdominal muscles, and restoring a more toned contour. By carefully removing stubborn fat deposits while preserving the underlying tissue structure, Dr. Brennan can provide moms with the desired look they desire – a sleek, toned abdomen that will help them feel confident and beautiful in any outfit.
Best Tummy Tuck in Newport Beach from Dr. Brennan is designed to address both aesthetic issues such as stretch marks or loose skin as well as functional concerns like weakened core muscles or physical discomfort caused by excess weight around the midsection. His surgical expertise will ensure that your results look natural and attractive, regardless if you are looking for just a modest improvement or something more comprehensive. He also offers non-surgical alternatives that can help reduce stubborn body fat in certain areas without requiring an invasive procedure. Contact our office today to learn more about what Newport Beach abdominoplasty with Dr. Brennan can do for you!
Abdominoplasty in Orange County: An Advanced Surgical Technique
When it comes to body contouring surgery, one of the most popular procedures is the tummy tuck in Irvine. Also known as abdominoplasty, this surgical technique can provide a number of benefits for patients who are looking to improve the appearance of their abdomen.
At Dr. Brennan's office, we understand how important it is for you to feel confident in your own skin. A tummy tuck, also known as an abdominoplasty, can give you the slim and toned stomach you've been dreaming of.
If you're looking for the best tummy tuck in Orange County, the first step is to schedule a consultation with our team of plastic surgeons in Newport Beach. During your tummy tuck consultation, we will evaluate your individual goals and help you determine if a tummy tuck is the right procedure for you.
The Orange County Tummy Tuck Procedure involves making an incision in the lower abdomen and removing excess skin and fat. In some cases, Liposuction in Newport Beach may also be used to sculpt the abdomen and give you optimal results.
After your procedure, you can expect some swelling and bruising. However, the healing process is different for everyone, and you should be able to return to your normal activities within a few weeks. It's important to note that a tummy tuck is not weight-loss surgery, so tummy tuck patients should be at or near their goal weight before considering this procedure.
In addition to a healthy diet and exercise, a tummy tuck can help you achieve the flat stomach you desire. If you are ready to take the next step in your journey to self-confidence, contact our office today to schedule a consultation.
What Are the Benefits of Tummy Tuck?
The benefits of tummy tuck surgery include a flatter, more toned stomach area, as well as a reduction in the amount of excess skin and fat in the area. Tummy Tuck Newport in Beach, CA is often recommended for people who have experienced significant weight loss or pregnancy-related changes in their stomach area.
Dr. George Brennan is a highly skilled Orange County liposuction specialist who offers tummy tuck surgery to patients in Orange County. He is a cosmetic surgeon with over 40 years of experience in the field. He understands the importance of achieving beautiful, natural-looking results, and he takes great care to ensure that each patient receives individualized care and attention.
Recovering From Tummy Tuck
After a successful tummy tuck in Southern California, it is important to follow the doctor's instructions for post-operative care. This will help ensure a smooth and speedy recovery. Here are some tips to keep in mind:
Drink plenty of fluids – You will likely be instructed to drink lots of fluids in the days following your surgery. This is important to help flush out the anesthesia and other toxins from your body.


Avoid strenuous activity – You will need to take it easy for the first few weeks after surgery. That means avoiding any strenuous activity or exercise.

Follow your diet plan – Your doctor will likely give you a diet plan to follow in the days following surgery. This is important to help promote healing and reduce the risk of complications.

Take your medication – Be sure to take all of your medication as prescribed by your doctor. This will help minimize any discomfort you may experience and speed up your recovery process.
There are many different procedures that Dr. George Brennan can provide to help patients get the flat tummy they are looking for, including:
Tummy Tuck (Abdominoplasty) – This is the most comprehensive way to achieve a flat tummy and can involve both liposuction and skin removal.
Liposuction – This procedure can be used to target specific areas of fat on the stomach that diet and exercise alone cannot remove.
Skin Tightening – We offer a variety of different skin tightening procedures that can help improve the appearance of loose, saggy skin on the stomach.
Contact our office today to schedule a consultation with one of our Orange County cosmetic surgery specialists to see which procedure is right for you!
Why Choose Dr. George Brennan?
With a strong commitment to providing exceptional patient care and skillful surgical techniques, Dr. George Brennan is an ideal choice for anyone considering a tummy tuck procedure in Newport Beach, Irvine, Laguna Beach, or anywhere in Southern California. He has spent his entire life dedicated to the art of plastic surgery in Newport Beach and has extensive experience helping both men and women achieve their aesthetic goals. From breast reconstruction and body contouring to facial rejuvenation procedures, Dr. Brennan can provide treatments that are tailored to each individual's needs.
Dr. Brennan takes the time to understand each patient's specific situation and works with them to create a plan that meets their medical and aesthetic goals while minimizing any pain or scarring during the process. He takes pride in his ability to provide the highest quality of care while keeping everything as stress-free as possible for patients throughout their journey toward achieving their desired figure. By using cutting-edge techniques, we can promise that you will be happy with your results each and every time.
At Dr. George Brennan's practice, individuals can be assured that their safety is his top priority when it comes to any cosmetic surgery procedure they may explore. He makes sure his patients feel comfortable asking any question they may have about the process or outcome so they are able to make an informed decision about anything related to their aesthetic endeavors with complete peace of mind and assurance that it will be handled with utmost skill and expertise by him and his team of professionals at all times, from initial consultations all the way through follow up appointments after surgery has been completed.
How to Choose the B

est Tummy Tuck Surgeon in Orange County
When it comes to getting a tummy tuck, Orange County is a great place to look for the best tummy tuck surgeon in Southern California. There are many excellent Newport Beach plastic surgeons, so it's important to do your research before choosing one.
One important factor to consider is the surgeon's experience. Ask how many tummy tucks they have performed and what type of results they have achieved. You should also ask to see before and after photos of previous patients.
Another important factor is the surgeon's qualifications.
Finally, be sure to ask about the Tummy Tuck cost in Orange County, CA and what type of financing is available.
Choosing the best tummy tuck surgeon in Orange County is an important decision, and with so many qualified surgeons in Orange County, you're sure to find the right one for you.
If you are considering a cellulite reduction treatment, make sure to consult with Dr. George Brennan. He will be able to advise you on which treatment is best for you.
Other cosmetic surgery that Dr. George Brennan offer:
Dr. Brennan offers a variety of other cosmetic surgery procedures that can help you achieve the look you desire. These procedures include:
Tummy Tuck in Orange County by Dr. George Brennan – Cosmetic Surgeon Newport Beach
If you are unhappy with your appearance because of a protruding stomach, you may be a good candidate for a tummy tuck. During this surgery, Dr. George Brennan will remove excess skin and fat from the abdominal area, resulting in a flatter, more contoured midsection. In addition to improving the appearance of your stomach, a tummy tuck can also help to improve your posture and self-confidence.
To find out if a tummy tuck is right for you, please contact our office today to schedule a consultation with Dr. Brennan. We would be happy to answer any questions you have and help you decide if this procedure is right for you. For more information about the abdominoplasty procedure, please contact our office today.
Tummy Tuck Questions & Answers
Who are the best candidates for tummy tuck surgery?
Tummy tuck surgery is for patients who no matter how much they diet and exercise cannot improve access skin in their abdomen area.
How long does the recovery process take?
Our tummy tuck patients recover very quickly and typically resume normal activities within one week.
How much does a tummy tuck cost?
There are a few factors that determine the cost of a tummy tuck:
If it is a full or modified (mini) tummy tuck

experience and expertise of the surgeon
How long will the results of a tummy tuck last?
Tummy tuck results are long lasting but it is important to maintain your weight to insure longevity of your results.
What is the difference between a full and mini tummy tuck in Newport Beach?
A full tummy tuck involves an incision from hip to hip while a mini tummy tuck only involves a small incision around the belly button. A full tummy tuck is typically for patients who have loose skin and muscle laxity above and below the belly button while a mini tummy tuck is best for patients with localized fat and skin laxity below the belly button.
Does insurance cover tummy tucks?
Most insurance companies consider a tummy tuck to be cosmetic surgery and will not cover the cost. However, if you have had massive weight loss or your abdominal muscles have been separated during pregnancy, your insurance company may cover part or all of the cost of a tummy tuck.
Is there a scar after a tummy tuck?
Yes, there will be scars after a tummy tuck. The length of the scar will depend on the type of tummy tuck performed. A mini tummy tuck will result in a small scar around the belly button while a full tummy tuck will result in a longer scar that extends from hip to hip. The scars are typically hidden beneath clothing and will fade over time.
What are the risks of a tummy tuck?
As with any surgery, there are risks associated with a tummy tuck. These risks include infection, bleeding, blood clots, and nerve damage. There is also a risk of asymmetry or dissatisfaction with the results of the surgery.
What Does the Procedure Involve?
The surgery involves the removal of excess skin and fat from the abdomen, as well as the tightening of the muscles in that area. This results in a flatter, more toned stomach. Dr. George Brennan is a highly skilled cosmetic surgeon who has extensive experience performing tummy tucks. He will ensure that you are fully informed of all your options and will work with you to create a treatment plan that meets your specific needs.
What Sort of Scars Can Be Expected After Abdominoplasty Surgery?
When you undergo tummy tuck surgery, you can expect to have scars. However, the type and location of the scars will vary from person to person. Most often, scars will be located around the navel and on the lower abdomen. In some cases, they may also extend to the sides and hips.
The scars will be permanent, but they will gradually fade over time. It may take up to a year for them to disappear completely. You can help speed up the healing process by keeping the area clean and applying a silicone-based scar cream regularly.
WHAT WE OFFER
Featured Services