Breast Augmentation Orange County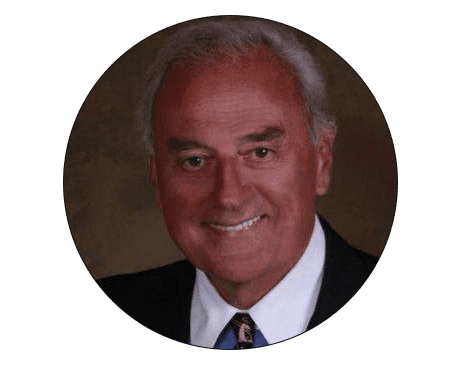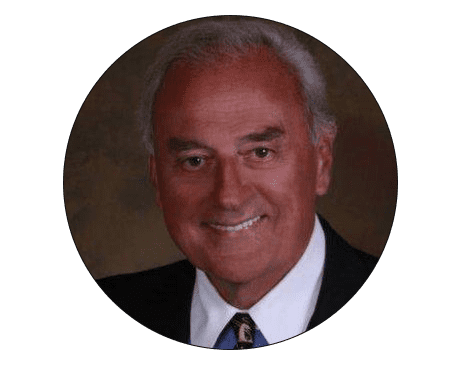 George Brennan, MD, FACS
Cosmetic Surgeon & Medical Spa located in Newport Beach, CA
Breast augmentation remains one of the most popular cosmetic surgery procedures, and for good reason. The ability to increase the volume of your breasts, correct asymmetry, and reverse the damage done by pregnancy and breastfeeding brings many women to the care of Dr. George Brennan, MD, FACS, in Newport Beach, California. If you're curious about Breast Augmentation in Orange County CA but unsure of your next steps, schedule a consultation to discuss the procedure and how it can help you achieve your aesthetic goals. Online scheduling is available, or you are always welcome to call or stop by to book your visit.
Breast Augmentation Surgeon Orange County
What is Breast Augmentation in Orange County?
Breast augmentation is a process in which breast implants or breast fat transfer Orange County are used to increase the size of breasts. It also restores volume lost after weight reduction, achieves more rounded shaped breasts with an unevenly proportioned chest shape (a common occurrence among women who have had children), and can improve natural-looking boobs if you're flattered by "inverted" cup sizes – meaning they may be smaller than what society considers average for your body type!
Breast Augmentation Orange County is a safe and effective way to enhance your figure. Dr. George Brennan, board-certified in cosmetic surgery will give you the perfect size implants for added volume that can make all the difference when it comes to self-confidence!
Why do women choose Newport Beach breast augmentation?
There are a number of motivations to pursue breast augmentation OC, none of which are any more or less valid than another. Some of the more common issues that lead women to choose Newport Beach Breast Augmentation include:
Desire for fuller, more voluminous breasts

Dissatisfaction with asymmetrical or misshapen breasts

Wish to restore lost volume and firmness after pregnancy and breastfeeding
The most important motivating factor is a desire to feel more confident about the size and shape of your breasts. As long as you're making an informed decision that suits your personal preferences, any reason to choose breast augmentation is a valid one.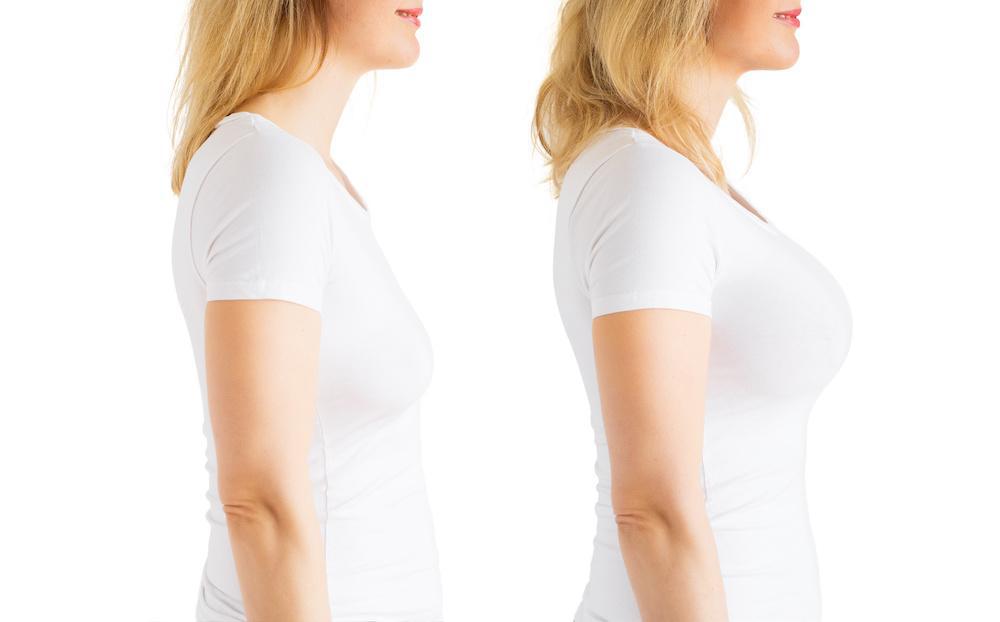 What happens during breast augmentation Newport Beach?
Prior to your surgery, Dr. Brennan explains the available options and gives you the details needed to make an informed decision about your procedure. You'll know exactly what to expect in terms of recovery and the final results.
Once you arrive and change into a surgical gown, you'll receive medication to help you relax. You'll be fully sedated throughout the procedure.
Dr. Brennan begins by making the incisions needed to gain access to your breast tissue. He places the implants according to the surgical plan devised after your consultation. You have several options when it comes to the materials used for your implants, as well as their size and shape.
Once he's happy with the placement of your implants, Dr. Brennan carefully closes the incisions and your chest is cleaned and bandaged. You'll spend a few more hours in the hospital as you wake from the anesthesia, and your condition is carefully monitored by a team of highly skilled nurses.
Is recovery difficult after

breast enhancement Newport Beach

?
Your recovery process depends on a number of factors, including your overall health and how closely you adhere to your post-operative care instructions. If you're a smoker, make every effort to quit prior to your surgery, as smoking slows your natural healing process.
Most women can resume normal daily activities within a day or two. You may experience a degree of soreness for a few days, but any pain can be controlled with medication. Your first follow-up appointment is scheduled a day or two after your surgery, and you'll likely be able to drive yourself to and from that visit.
To explore the available options in breast augmentation in Newport Beach, book a consultation today, online or by phone.
Newport Beach Boob Job
Breast augmentation in Newport Beach California, also known as augmentation mammaplasty, is a surgical procedure to enhance the size and shape of your breasts. Breast implants are used to achieve this goal. 
Breast implants Newport Beach are available in different sizes, shapes, textures, and profiles. You and your surgeon will work together to choose the best breast implants for you based on your desired look and individual anatomy.

Allergan, Mentor, and Sientra the largest manufacturers of breast implants have received approval from the U.S. Food and Drug Administration (FDA) for its new gummy bear implants Orange County. The approval is based on a study of 1,000 women who received the implants.
A breast implant exchange Newport Beach is a surgical procedure to remove and replace a woman's breast implant. It may be performed for a number of reasons, including to change the size or type of implant, to correct a problem with the implant, or to remove a scar capsule around the implant.
In most cases, a breast implant exchange Orange County can be performed using the same incision as for the original surgery. However, in some cases, additional incisions may be needed. The decision on whether to use the same incision or create new ones will be made based on each individual case.
A Natrelle breast implant Orange County is a type of breast implant used in breast augmentation procedures. Natrelle implants are made from silicone gel and are available in a variety of sizes and shapes. Natrelle implants are FDA-approved and have been shown to be safe and effective.
A mastectomy is a surgical procedure to remove all or part of the breast. Mastectomies are performed to treat breast cancer or other conditions.
Women from different families are increasingly turning to breast augmentation California as an attractive way of achieving their desired body image. Everyone wants the perfect form and wears any clothing such as a bikini or any style of outfit that shows off model-worthy curves and increases their confidence levels.
What Is the Difference Between a Mastopexy and a Breast Augmentation?
A mastopexy, or Breast Lift in Orange County, is a surgical procedure to lift droop breasts. Breast augmentation Orange County CA is a surgical procedure to increase breast size. Sometimes, a mastopexy is combined with an implant to achieve both goals.

Most cosmetic surgery procedures are performed on an outpatient basis, which means you will be able to go home the same day as your procedure. However, some surgeries, such as breast implants or facelifts, may require a short stay in the hospital.
Childbirth, weight fluctuations, and aging can all impact the shape and size of your breasts. Breast implants and nursing moms may not mix, so if you want to breastfeed in the future, discuss it with your surgeon. Be sure to ask about Keller Funnel placement during your consultation as this can help minimize scarring.
Mammogram screenings may be more difficult to interpret after breast augmentation Newport Beach CA, so discuss your history of mammograms with your surgeon.
The Vectra 3-D system is a photo-simulation device that can create an accurate, three-dimensional image of your breasts. This image will be based on measurements taken from a scan of your body using a handheld wand. Once the Vectra® 3-D image is created, you and your surgeon can view it from different angles to get the detail of what the final results will look like.***
Dr. George Brenna is a board-certified cosmetic surgeon in Newport Beach who specializes in cosmetic surgery procedures like the profile implant.
His journey to becoming one of the best breast augmentation surgeons in Orange County started when he was just a young medical student.
The main menu for breast implant surgery will be determined by your plastic surgeon. This will include the type of implant, size, shape, and placement of the implant.
You will have some control over the final outcome of your breast implants Orange County. Your plastic surgeons in Newport Beach will discuss your options with you and help you choose the best option for your body type and desired results.
It is important to keep a record of your breast implants Crange County California. Be sure to ask your Newport Beach plastic surgeon for before and after photos, as well as a list of all the materials used in your surgery.
The bottom line is that breast implants Newport Beach CA can give you larger, fuller breasts that can improve your self-confidence and quality of life. 
For additional information on any of these treatments, please message or call us today to book a consultation with Dr. Brennan.
Silicone vs. Saline Implants
The two most common types of Newport Beach breast implants are silicone and saline. A saline saline implant is silicone outer shells filled with sterile saltwater solution. Silicone breast implants Orange County are filled with silicone gel – a thick, sticky fluid that closely resembles human fat. Both types of breast implants have an outer shell made of silicone rubber.
Face-to-face consultations with your plastic surgeon in Newport Beach CA will help you decide which insertion method is right for you.
There are several advantages and disadvantages to each type of breast implant.
Saline implants are less expensive than silicone implants. They also require a smaller incision for placement. One disadvantage of saline implants is that they can sometimes leak, causing the breasts to deflate. Another disadvantage is that saline implants tend to have a more artificial appearance and feel than silicone implants.

Silicone implants are more expensive than saline implants, but many women feel they look and feel more natural. Silicone implants are also less likely to leak than saline implants, but if they do leak, the gel may be difficult or impossible to remove without surgery. Breast augmentation with silicone gel implants requires a slightly larger incision than breast augmentation with saline breast implants.
A silicone implant is an FDA-approved artificial breast made of a soft gel that feels very similar to human fat. They come in a variety of sizes and can be used to achieve different results depending on your individual goals.
Breast implants in Orange County are not designed to last for the rest of your life. Scar tissue that forms around the implant may cause implant rupture or leak. This is more likely to occur in women with larger implants, textured implants, or who have had previous surgery. If an implant ruptures, you will require Breast implant removal Newport Beach.
The rupture rate or deflation of an implant can happen without any symptoms. Therefore, it needs regular visits to your doctor for check-ups. An MRI scan is the best way to determine if an implant has ruptured.
A fold is a crease or folds in the skin that can occur when breast implants are inserted. Folds can also occur naturally in the skin.
There are several incision locations for breast implants, and the choice of location depends on the surgeon's preference and the patient's anatomy.
The insertion process may vary depending on the type of implant being used. Some common insertion techniques include:
– Inframammary: an incision is made below the breast in the inframammary fold. This provides good access to the pocket and allows for accurate placement of the implant.
– Transaxillary: an incision is made in the armpit, which leaves no visible scar on the breast itself. The downside of this approach is that it can be more difficult to place the implant accurately.
– Periareolar: an incision is made around the edge of the areola (the dark area around the nipple). This provides good access to the pocket and can result in a very discreet scar.
– Subglandular: an incision is made beneath the skin but above the breast tissue itself. This approach leaves no visible scar on the breast but can result in a more noticeable scar elsewhere on the body.
A submuscular or subpectoral breast implant is a type of breast implant that is placed underneath the pectoral muscle. This placement provides more support for the implant and helps to create a more natural look and feel. Submuscular implants are often used in patients who have a history of capsular contracture, or who are concerned about rippling or other aesthetic concerns. Subpectoral implants may also be recommended for athletes or others who participate in high-impact activities, as they provide additional support and stability.
Another concern is inflammation, which can occur in the breast pocket and cause pain, swelling, and redness.
Teardrop shape implants are like a natural breast, while round implants are more uniform in shape.
Breast Implant Placement

Implant surgery is an intricate process that requires care and precision. The first step after making an incision on your chest, we create pockets either under or over the pectoralis muscle for implant placement, depending if you're a bodybuilder/professional athlete. The exception to this rule is made when placed above the head where there's a higher risk of capsular contracture (hardening) as well as blocking more tissue in mammograms, which makes it difficult for radiologists to determine whether they see cancerous cells among other things, so the best thing would probably want to be done here too!
Incision Closure
The incisions will be closed using layered sutures in the breast tissue and skin. A dressing of surgical tape or glue may need to stay on top for 24 hours post-surgery, depending on what kind you've chosen!
What Can Breast Enlargement N

ewport Beach

Do for You?
There are a few reasons why women might want to have breast augmentation surgery Orange County. Some women feel that their breasts are too small and they want to increase their size. 
If you're looking for the best breast augmentation Newport Beach, also called augmentation mammoplasty, you're not alone. More than 290,000 women in the United States had breast augmentations in 2019 alone, according to the American Society of Plastic Surgeons.
As we age, we lose our skin elasticity and firmness due to the aging process. Gravity takes its toll, and our breasts can begin to sag. A Breast Implant in Orange County can help to restore a youthful look by adding volume and fullness to the breasts.
Best Breast Augmentation in Orange County Can:
Increase fullness and projection of your breasts
Improve the symmetry of your breasts
Enhance your self-esteem and confidence
Restore cleavage after pregnancy or weight loss
If you are unhappy with the appearance of your abdomen, Orange County Breast Augmentation Surgery can be combined with a tummy tuck (abdominoplasty) to provide a more comprehensive transformation.
What Breast Enlargement

Orange County

Can't Do
A flat or inverted nipple and a large areola cannot be corrected with breast augmentation.
It's important to have realistic expectations about what breast augmentation can achieve. This plastic surgery procedure can enlarge your breasts, but it won't necessarily change the shape or improve drooping (ptosis). If you want to achieve these additional results, consider combining breast implants with a lift.
A majority of women who get Orange County Breast Implants are happy with their decision. In fact, many say that their implants have helped them feel more confident and improved their lifestyle. 
Are You a Candidate for Breast Enhancement Orange County?
Most women who have breast implants in the Orange County, CA area are satisfied with their appearance. But keep in mind that breast augmentation Laguna Beach is not a perfect procedure.
Implants can help improve your breast appearance, but they won't necessarily achieve your ideal look. And your breasts will continue to age after augmentation.
Pregnancy and weight gain can cause additional changes to your breasts. So if you plan to have children or lose a significant amount of weight, you may want to delay breast augmentation until after these events occur.
You should also be aware that breast implants Irvine are not lifetime devices. You may need to have them removed or replaced at some point.
The best candidates for breast augmentation are:
– Women who are dissatisfied with the size, shape, or symmetry of their breasts.
– Women who have lost breast volume after pregnancy, weight loss or with aging.
– Women who are unhappy with the way their breasts look in clothes or swimsuits.
– Women who want to improve their self-image and confidence.
Some women may feel that their breast contours are not as they would like them to be.
In some cases, women may even find that their breast implant does not have the desired effect and may need to be removed or replaced.
How to Choose the B

est Breast Implant Surgeon in California

for You?
It is important to do your research when looking for the best breast implant surgeon California. You can ask a person, your friend, or a family member for recommendations, or you can search online for reviews of the top breast augmentation surgeons in Orange County. Read some testimonials from past patients. Testimonial is a great way to get an idea of the surgeon's skill and bedside manner. You should also ask about the doctor's background and training in the field of cosmetic surgery. You may look at their website for before and after pictures. You should check if the surgeon has 5 stars ratings, and features different styles and quality of their products. Some doctors offer various types of accommodations, such as air travel and lodging. You should also ask about the surgeon's pricing, and if they offer financing options. These are just some of the resources you can use to find a reputable cosmetic surgeon in your area.
To provide you with the finest outcomes feasible, your surgeon should have the eye of an artist and cosmetic surgery experience.
The center should have a clean and welcoming environment with staff that is professional and polite.
When it comes to choosing the right surgeon for your breast reconstruction Orange County, there are a few things you need to consider. First and foremost, you want to make sure that the surgeon is board certified by the American Board of Plastic Surgery. This will ensure that they have the proper training and experience to perform this surgical technique.
As a woman, you have many questions when it comes to choosing the right surgeon for your OC breast augmentation. You want to make sure that you are getting the best possible results and that you are comfortable with your choice. Here are some tips on how to approach this decision:
– Talk to other breast augmentation patients. Ask about their experience and what they would change, if anything.
– Look at before and after breast augmentation photos of the surgeon's work. Pay attention to the overall look as well as how natural the breasts appear.
– Consider your own body type and goals for surgery. What breast size do you want to be? What shape do you want your breasts to be? These factors will help narrow down your choices.
– Talk to the surgeon about your goals and see what they recommend. They will be able to tell you what option of implants will best achieve the results you want.
– Ask about the different incision options and where they will be placed. This will affect both the look of your scars and how much feeling you have in your nipples after surgery.
– Consider the risks involved with any surgery. Breast augmentation is generally safe, but there are always risks involved. Make sure you are comfortable with those before moving forward.
Another important factor to consider when choosing the best breast augmentation surgeons in California is experience and skill level. Surgeons who have performed many breast augmentations will likely have a higher success rate and be able to provide patients with more options, such as different implant sizes and types.
A cosmetic surgeon often gets asked about the best way to evaluate the purposes and effectiveness of various implant types. There are many factors to consider when choosing an implant, including width, height, contour, consistency, and array. In addition, patients must also take into account their own individual anatomy, lifestyle, and wishes.
The best way to determine which type of implant is right for you is to consult with a board-certified plastic surgeon. During your consultation, your surgeon will perform a thorough evaluation of your anatomy and discuss your goals and priorities. He will also provide you with an Orange County Breast Augmentation Cost estimate and response time frame.
Once you have selected an implant type that meets your needs, your surgeon will work with you to determine the best size and placement for your implants. Taking into consideration your genetics, lifestyle, and desired results, he will help you choose the implant that best fits your body and your goals.
Preparing for Your Boob Augmentation Procedure.
You will be given specific instructions on how to prepare for surgery, including guidelines on eating and drinking, smoking, and taking or avoiding certain vitamins, supplements, and medications. 
You'll need to arrange for someone to drive you home after your breast augmentation procedures. The idea is to take it easy for a few days after surgery. You may have some pain and swelling, and it's important not to overdo it so you can heal properly. 
Most people feel well enough to return to work within a week or two, but you should avoid strenuous activity for at least four weeks. Your plastic surgeon will give you specific instructions about when it's okay to resume different activities. 
After your Breast Augmentation Procedure in Orange County,  you'll have breast implants placed either under your breast tissue or under your chest muscle. 
There are several types of incisions that can be used for Orange County Breast Enlargement surgery, and your plastic surgeon will help you choose the one that's right for you based on a number of factors, including the type of implant, the implant size, and your desired result. 
You and your plastic surgeon will also decide whether to place the implants above or below the muscle. 
Breast Implants Recovery
After your Breast Enhancement Surgery, you will be moved to a recovery room where you will be closely monitored. You will then be discharged from home with detailed postoperative instructions. You will need someone to drive you home and stay with you for the first 24 hours after surgery. We recommend that you take it easy for the first few days and avoid any strenuous activity. You may have some swelling and bruising which is normal and will resolve over time. To help manage this, your doctor will prescribe you pain medication and may suggest that you wear a surgical bra or other support bra or garments. You will also have drains placed during surgery which will remain for approximately one week. We see our patients back in the office starting on day five post-op to remove their drains and check on their progress.
We ask that you refrain from any movement that will raise your blood pressure or heart rate for at least two weeks after Breast Surgery in Orange County. This includes sexual activity, exercise, and heavy lifting. You will need to sleep on your back for the first two weeks as well to minimize swelling. Most patients take approximately one week off from work, but this will vary depending on the type of job you have. We will see you again two weeks post-op and then every few months after that to ensure everything is healing as it should be.
The duration of your recovery will depend on many factors, including the type of implants used, the placement of the incisions, and your individual healing process. 
After surgery, the breasts will be larger and fuller. However, it may take several months for the implants to settle into their final position. During this time, the breasts may appear slightly high on the chest and may feel hard to the touch.
If you have any questions or concerns during your recovery, please do not hesitate to contact us. We are here to help you through every step of this process!
Breast Augmentation Cost in Orange County CA
When considering breast implants Laguna Beach, it is important to understand the different types of charges that may be involved. The implant charge is typically broken down into three main categories: surface charge, volume charge, and order charge.
The surface charge is the fee charged by the manufacturer for the implant itself. This charge will vary depending on the type of implant being used. The volume charge is the fee charged by the surgeon for their services. This charge will also vary depending on the type of procedure being performed. Lastly, the order charge is a set fee that covers all other costs associated with the surgery, such as anesthesia and facility fees.
The price range of breast augmentation surgery can vary widely depending on a number of factors, including the type of procedure, the surgeon's experience and skills, the ideal implant that will use, and the geographic location of the practice. In general, however, Breast Augmentation Treatment in Orange County is one of the more expensive plastic surgery procedures.
Patients considering breast augmentation should be aware that there are several different types of implants available, each with its own set of benefits and risks. The most popular types of implants are saline solution and silicone gel-filled implants. The patient should discuss with their surgeon which type of implant is best for them based on their desired results and their individual medical history.
Augmentation Mammoplasty Results

 
The results of your Newport Beach Breast Enlargement surgery will depend on many factors. These include the type of implants used, the placement of the implants, and your own natural anatomy. In general, most patients are very happy with their results. The goal of surgery is to create a more aesthetically pleasing breast shape. This can be achieved by increasing breast size, correcting asymmetry, or lifting sagging breasts.
If you are unhappy with the results of your surgery, it is important to talk to your breast implant revision surgeon Newport Beach. He will be able to discuss your options for breast implant revision Orange County. Breast augmentation revision Orange County is typically very successful in achieving the desired results.
Breast implant revision Newport Beach is a procedure to change the size, shape, or position of your breast implants. It can also be used to treat problems with breast implants, such as capsular contracture Newport Beach. 
What Are the Potential Complications of Augmentation Mammoplasty?
As with any operation, there are some risks associated with breast augmentation. These include things like discomfort, bleeding, swelling, and bruising which are all normal and should resolve over time. Additionally, there is always a small risk of infection or other complications. However, these can usually be treated easily if they do occur.
Aspirin is known to thin the blood and therefore can be used as a measure to control bleeding during and after surgery. This will help reduce bruising, swelling and speed up healing time.  
Overall, the risks are relatively low, and most people who have the surgery experience no major problems. Therefore, if you or anyone you know is considering a boob job in California, be sure to talk to your doctor about all of the potential risks and benefits before making a decision. 
There is a chance that inflammatory breast cancer may be associated with breast implants. However, the evidence is not definitive and more research is needed. In the event that you have breast implants, it is important to consult with your doctor about the possible risks.
Breast implants can also cause injury to the surrounding tissue and may not be consistent in size or shape.
Dr. George Brennan – Cosmetic Surgeon Newport Beach
There are many reasons why you should choose Dr. George Brennan for your Orange County Breast Augmentation. One reason is that he is very experienced and knowledgeable in this area. He has been performing surgery for over 40 years and has helped many others achieve their desired outcome. He offers assistance in choosing the right type of implant for your desired results. Another reason is that his staff is very friendly and helpful. They will make sure that you are comfortable throughout your entire experience, from your initial consultation to your post-operative appointments.
Additionally, the offices and surgical facility are both clean and modern, with state-of-the-art equipment. The techniques Dr. Brennan uses are also cutting edge, so you can be confident you're getting the best chances of possible results. He will develop a personalized treatment plan for you that takes all of your considerations into account.
 He has a great bedside manner and will always put your comfort and safety first. You can see some of his work in his online before-and-after photo gallery. He also has convenient locations in Newport Beach and Orange County. 
Dr. Brennan has the benefit of being able to profile his patients and give them the best possible outcome. With this in mind, Dr. Brennan is a world-renowned surgeon and part of his mission is to make every patient feel as comfortable as possible during their consultation and operation. Dr. Brennan's main objective is to restore natural-looking breast proportions.
Dr. George Brennnan will take your specific goals and desires into account while developing a treatment plan that is suited to you and within your budget during your consultation. Dr. George Brennan knows the law of cosmetic surgery very well and is familiar with all aspects of the procedure.
In addition to being a great surgeon, Dr. Brennan also offers other cosmetic treatments, such as: Orange County Breast lift surgery, Breast reduction breast revision,, Thigh lift, Tummy Tuck / Abdominoplasty, Liposuction, Brazilian Butt Lift, Facelift, Mommy Makeover, Arm lift, Chin Augmentation, Mastopexy, Rhinoplasty, Lip Augmentation, Labiaplasty, Gynecomastia, Hair Restoration / Hair Replacement.
if you live in Newport Beach, Laguna Beach, Irvine, Los Angeles, or anywhere in Orange County, book a consultation contact us today. We are excited to see you!
Frequently Asked Questions

Who has the most experience with breast augmentation in Orange County?
Dr. Brennan is a board-certified cosmetic surgeon who has been performing breast augmentation surgery for over 40 years.
What are the risks and complications associated with breast augmentation?
The risks of breast augmentation surgery include bleeding, infection, and implant rupture. There's also the potential for capsular contracture, in which the tissues surrounding the implant become rigid.
What are the different types of breast implants?
There are two main types of breast implants: saline and silicone.
What is the average cost of breast augmentation in Orange County?
The average breast augmentation cost Newport Beach may vary depending on the type of implant, the surgeon's fee, the anesthesia, and other associated costs.
How long does the average breast augmentation procedure take?
The average breast augmentation treatment takes about one to two hours.
How long does it take to recover from breast augmentation surgery?
Most patients take approximately one week to recover from breast augmentation surgery. However, every patient is different and some may experience a longer recovery time. It is important to wear supportive bras like a sports bra and take it easy for the first few weeks following surgery.
Where is the best place to get breast augmentation in Orange County?
There is no definitive answer to this question as different patients have different preferences. However, Dr. Brennan's clinic is conveniently located in Newport Beach.
What are the different types of breast augmentation procedures?
There are several types of breast augmentation procedures, each with its own benefits and risks. The most common procedures are:
Saline-filled implants: Saline-filled implants are the most common type of breast implant used in the United States. They are filled with sterile salt water and can be inserted empty and then filled once they are in place.
Silicone gel-filled implants: Silicone gel-filled implants are filled with silicone, a thick, sticky substance that closely resembles human fat. They are pre-filled with silicone before they are inserted.
What is the average cup size increase with breast augmentation?
Cup size implants produced by breast augmentation tend to increase by one to two cup sizes on average.
What are the different types of incisions used for breast augmentation?
There are several different types of incisions that can be used for breast augmentation, including inframammary, periareolar, and transaxillary. The type of incision used will depend on the specific procedure being performed as well as the surgeon's preference.
What is the average length of time that breast implants last?
The average length of time that breast implants last is about 10 years. However, it is important to note that this is only an average and some implants may last longer while others may need to be replaced sooner.
Are there any non-surgical options for breast augmentation?
There are a few non-surgical options for breast enhancement procedures, but they are not as effective as surgery. Fat grafting is one option that can be used to add volume to the breasts, but it is not as reliable as implants. Another option is external breast enlargement, which involves wearing a padded bra or special garment to increase the appearance of the breasts. However, this option is not permanent and will need to be repeated on a regular basis to maintain the results.
Who is the best breast augmentation surgeon in Orange County?
When choosing a surgeon for any type of cosmetic procedure, it is important to do your research and select a board-certified cosmetic surgeon with experience performing the procedure you are interested in. Dr. Brennan has over 40 years of experience performing breast augmentation surgery. He has helped countless women achieve their desired results with this procedure.
Who offers the best breast augmentation prices in Orange County?
There is no easy answer to this question either. The cost of breast augmentation surgery varies depending on a number of factors, including the surgeon's fee, the facility fee, and the cost of anesthesia. In addition, the type of implants used will also affect the overall cost of the procedure. However, Dr. Brennan offers some of the most competitive prices for breast augmentation surgery in Orange County.
Where can I find a breast augmentation specialist in Orange County?
There are many reputable cosmetic surgeons in Orange County who specialize in breast augmentation surgery. However, we recommend doing your research to find a surgeon who has extensive experience and expertise in this field.
Where is the cheapest place to get breast augmentation in Orange County?
As with any surgery, it is important to prioritize quality over cost. However, we understand that cost is a factor for many patients. Dr. Brennan's surgery center offers competitive pricing for breast augmentation surgery.
WHAT WE OFFER
Featured Services